Clarín Prize 2009Federico Jeanmaire
Federico Jeanmaire was born in 1957 in Baradero, in the province of Buenos Aires. He studied humanities at the University of Buenos Aires, where he later taught Argentine Literature. His particular area of research was the Spanish Siglo de Oro. His novel MIGUEL, a fictional autobiography about Cervantes, came second in the Premio Herralde de Novela in 1990. In 2003 his novel MITRE received the Premio Consagración Ricardo Rojas, alongside the Premio Nacional one of Argentina's most important literary prizes. In 2008 his novel INTERIOR LIFE received the Premio Edhasa and in 2009 LIGHTER THAN AIR won the Premio Clarín, the literature prize in Argentina with the highest sales impact. In 2014, West German Broadcasting Cologne adapted this novel as a successful radio programme.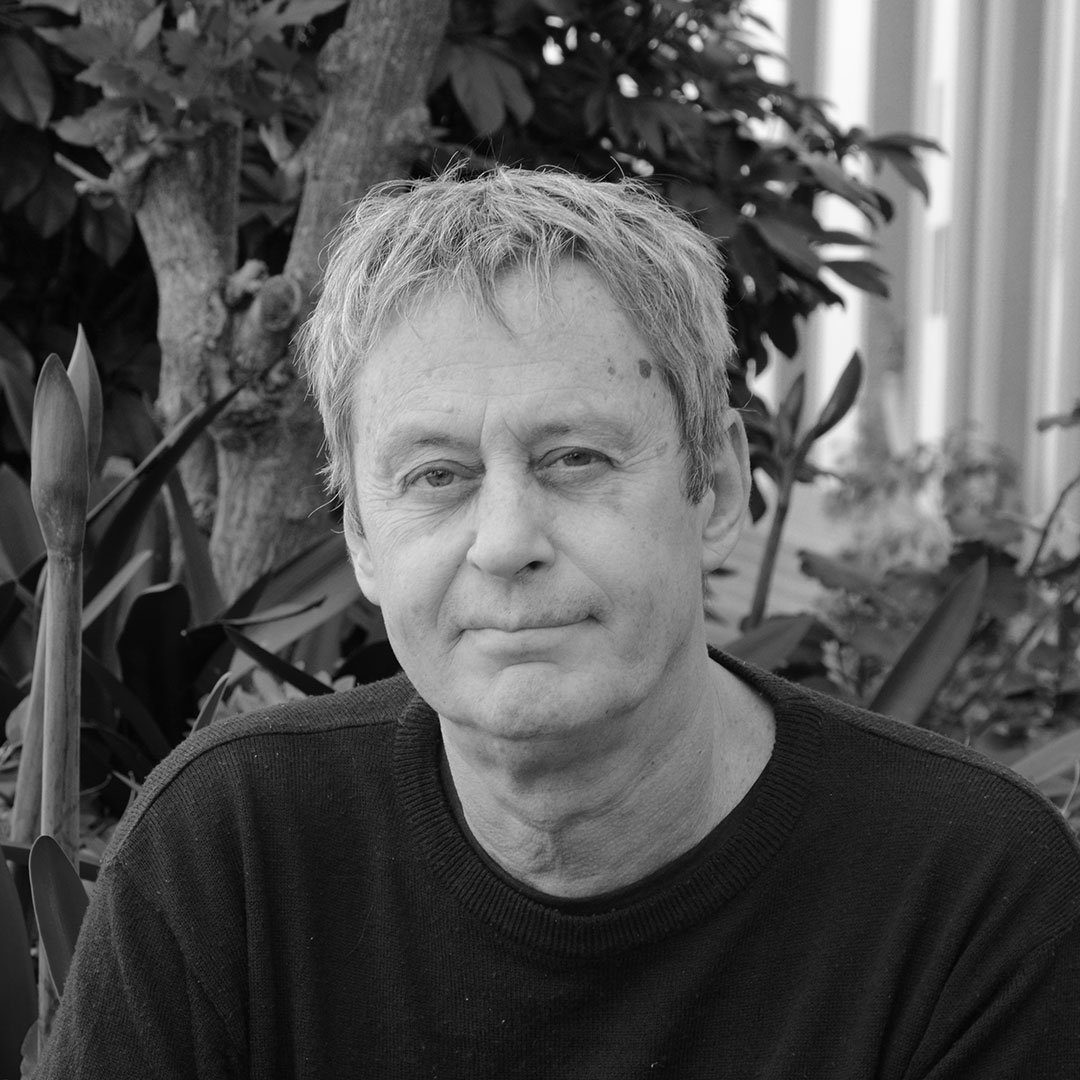 © Silvia Baigorrí
Wërra is a Germanic word, from which the Spanish "guerra" derives, as well as the French "guerre", or the English "war". And indeed, Jeanmaire's new novel is a literary "attempt at war". He describes a British attack on the French port of Saint Nazaire, occupied by the Germans, on 27/28 March 1942. As he reconstructs the events step by step, his gaze expands in different directions, falling on Combat!, the American TV series of his childhood, the Argentinian- British Falklands War of 1982, or the current combat missions of French pilots in Syria. Wërra focuses on those killed in the surprise night attack of 1942, their names give name to the chapters of the novel, which thus becomes a requiem. But Jeanmaire not only dismantles the myths of heroism and bravery, he also creates alternative ideas for human acting. A very personal book, a book against oblivion, an important book for our time.
In his novel The Creation of Eve («La creación de Eva»), Federico Jeanmaire lets his characters speak: on one side the transsexual Maruja who needs help from God and for whom everything, even the language, is feminine. On the other side, the priest Jorge, who cannot believe his ears and interprets sassy Maruja's life as a long list of sins that need to be confessed and repented. With this setting, Jeanmairetargets the very topical themes of transgenderism, personality, Catholicism and their places in contemporary society with a large dose of sex, humour and cynicism, reminiscent of a young Pedro Almódovar.
The dwarves Perico and Milagro make a living as strippers. Their number in the bar, based around Perico's big penis, becomes the most successful of the programme. With the money they earn, they start to build houses forming a community of dwarves. The most important rule is that no one taller than 147cm can enter the neighbourhood. One of them, Cristina, begins to have a sexual relationship with both Perico and Milagro.
Everything seems to go so well that they conclude that they can put on their show in their neighbourhood. Their admirer, the very attractive and tall journalist Eliana, supports them at first, until a democratic vote of the community decides that she must also pay to see the show. Eliana pays but never returns. Where she does continue to appear – entering against the community's most important rule – is in Perico's bed, and when Cristina discovers this, it causes a scandal that the journalist will end up paying for with her life.
Dwarf Loves ("Amores enanos") is a novel about love and sex, about solitude and isolation, about jealousy, and about guilt that shows how strength of passion is not measured in metres or centimetres. A text that forces us to look at ourselves from a different point of view, but also a story to amuse the reader.
Fifteen-year-old Lin Su Nuam, the protagonist of Jeanmaire latest novel High Heels ("Tacos altos"), has been living with her grandparents in China for several months. Although her family comes from the Chinese city of Suzhou, Su Nuam has spent ten years in Argentina, where her father ran a market stall selling food. Su Nuam loves Spanish and uses it to write her diary after her return. She lost her father in an attack by local Argentines on the Chinese immigrants' market. After that, the girl returned alone to her home country. But the Chinese traditions she encounters, exemplified by her grandparents, seem rather strange to her. The role of women, embodied her grandmother always standing in the shadow of her grandfather, makes it difficult for Su Nuam to feel that she belongs in China. She would like to leave school and work. When she gets an offer from a Chinese gas company to go to Buenos Aires as an interpreter, she hesitates because the shock of her father's death is connected to the city. Finally she decides to travel with her grandfather, who wants to visit the grave of his son and accompanies her as a minor. During the negotiations in Buenos Aires it is clear that Su Nuam's new employers do not want to use her as the official interpreter, but rather as a spy, to pass on the private discussions of their Argentine business partner. However her initial disappointment about the deception is mitigated by an unexpected opportunity to avenge the death of her father, through a contract murder. And so Su Nuam suddenly faces a moral decision, made easier by her grandfather who advises always to exercise justice.
With the simple words of a fifteen-year-old, Jeanmaire deals with some great themes of humanity: history, migration, loss, revenge, the clash of cultures. The question of belonging, the issue of opposing images of women, the corrupt nature of international economic relations and the conflict between tradition and progress flow together through the lovingly created figure of Su Nuam. The world language of Spanish brings together Argentina and China in this exceptional work of an imaginative and talented author. Tacos altos is an original, densely atmospheric and exciting book.
In Lighter Than Air ("Más liviano que el aire ") an excess of confidence was the thief's downfall. Or perhaps the impetuousness of adolescence. He's only fourteen, and the old woman he intends to burgle, ninety-three. In theory, nothing can go wrong. But it goes wrong. Before the young man can say "knife", he is locked in the bathroom with the elderly woman on the other side of the door. He will now have to hear the story of a life that is coming to an end. His voice does not matter. The woman's hour to speak has come, and she must be reckoned with. Más liviano que el aire is a brilliant coup: Federico Jeanmaire masterfully builds an unforgettable monologue. Hilarious and dramatic, of dazzling intensity. A great novel that surprises to the last page.
NOVELS
Wërra
Barcelona: Anagrama 2020, 399 p. Buenos Aires: Anagrama (forthcoming in spring 2020)
Greece: Editions Opera
The Creation of Eve ("La creación de Eva")
Buenos Aires: Tusquets (Planeta) 2018, 230 p.
Dwarf Loves ("Amores enanos")
Barcelona: Anagrama 2016, 187 p.
Second place in the Anagrama Award for Novel 2016
High Heels ("Tacos altos")
Barcelona: Anagrama 2016, 166 p.
German: Unionsverlag 2018, 2019
Lighter Than Air ("Más liviano que el aire")
Buenos Aires: Alfaguara 2009; Edhasa 2014, 238 p.
Barcelona: Edhasa 2016
Premio Clarín de Novela 2009
35,000 copies sold in Spanish language
France: Editions Joëlle Losfeld (Gallimard) 2011 · German: Unionsverlag · Greece: Opera 2016 · Lebanon: Masaa (Arabic)
The Civil War ("La guerra civil")
Buenos Aires: Seix Barral 2014, 223 p.
We Mothers Don't Say These Things to Our Daughters
("Las madres no les decimos esas cosas a las hijas")
Buenos Aires: Seix Barral 2012, 212 p.
Fernández Kills Fernández ("Fernández mata a Fernández")
Buenos Aires: Alfaguara 2011, 200 p.
Madrid: Tusquets 2019, 216 p.
Montevideo
Buenos Aires: Norma 1997, 198 p.; Seix Barral 2009, 203 p.
Interior Life ("Vida interior")
Buenos Aires: Emecé 2008, 237 p.
France: Editions Joëlle Losfeld (Gallimard) 2013
Homeland ("La patria")
Buenos Aires: Seix Barral 2006, 207 p.
Países bajos
Buenos Aires: Seix Barral 2004, 239 p.
Dad ("Papá")
Buenos Aires: Sudamericana 2003; Edhasa 2015, 170 p.
Una virgen peronista
Buenos Aires: Norma 2001, 260 p.
Los zumitas
Buenos Aires: Norma 1999, 110 p.
Mitre
Special Prize Ricardo Rojas for the best Argentine novel written between 1997 and 1999
Buenos Aires: Norma 1998; Seix Barral 2005, 211 p.
Prólogo anotado
Buenos Aires: Sudamericana 1993, 198 p.
Miguel
Barcelona: Anagrama 1990, 2016, 207 p.
Desatando casi los nudos
Buenos Aires: Halmargen Editora 1986; Seix Barral 2007, 181 p.
Un profundo vacío en el pie izquierdo
Buenos Aires: Latinoamericano 1984, 79 p.
ESSAYS
About Beginnings (In: How to Start Writing a Story)
("Acerca de los comienzos") (In: Cómo se empieza a escribir una narración)
Buenos Aires: Libros del Rojas 2006
A Reading of Don Quixote ("Una lectura del Quijote")
Buenos Aires: Seix Barral 2004, 254 p.
Borges: The Essay as Personal Fiction (In: Borges)
("Borges: el ensayo como ficción personal") (In: Borges)
Buenos Aires: Biblioteca del Congreso de la Nación 1998
Manon Lescaut, una novela de lo más exagerada (In: Manon Lescaut)
Bogotá: Norma 1997
PARTICIPATION IN ANTHOLOGIES
Wknd (In: Terror)
("Finde") (In: Terror)
Buenos Aires: Planeta 2012
El título (In: Los días que vivimos en peligro)
Buenos Aires: Emecé 2009
Cólera (In: Nuevos pecados capitales)
Buenos Aires: Norma 2001
OTHERS
Prólogo al Martín Fierro
Buenos Aires: Alfaguara 2006
El ingenioso hidalgo don Quijote de la Mancha
Buenos Aires: Emecé 2005