Jorge Nedich was born in the province of Buenos Aires in 1959. He was a semi-nomadic Rom, growing up without systematic formal education until the age of 17. At 39 he started a university degree without school qualifications. He is now a lecturer and coordinator of the literary department at the Universidad Nacional de Zamora in Buenos Aires, and runs writing courses.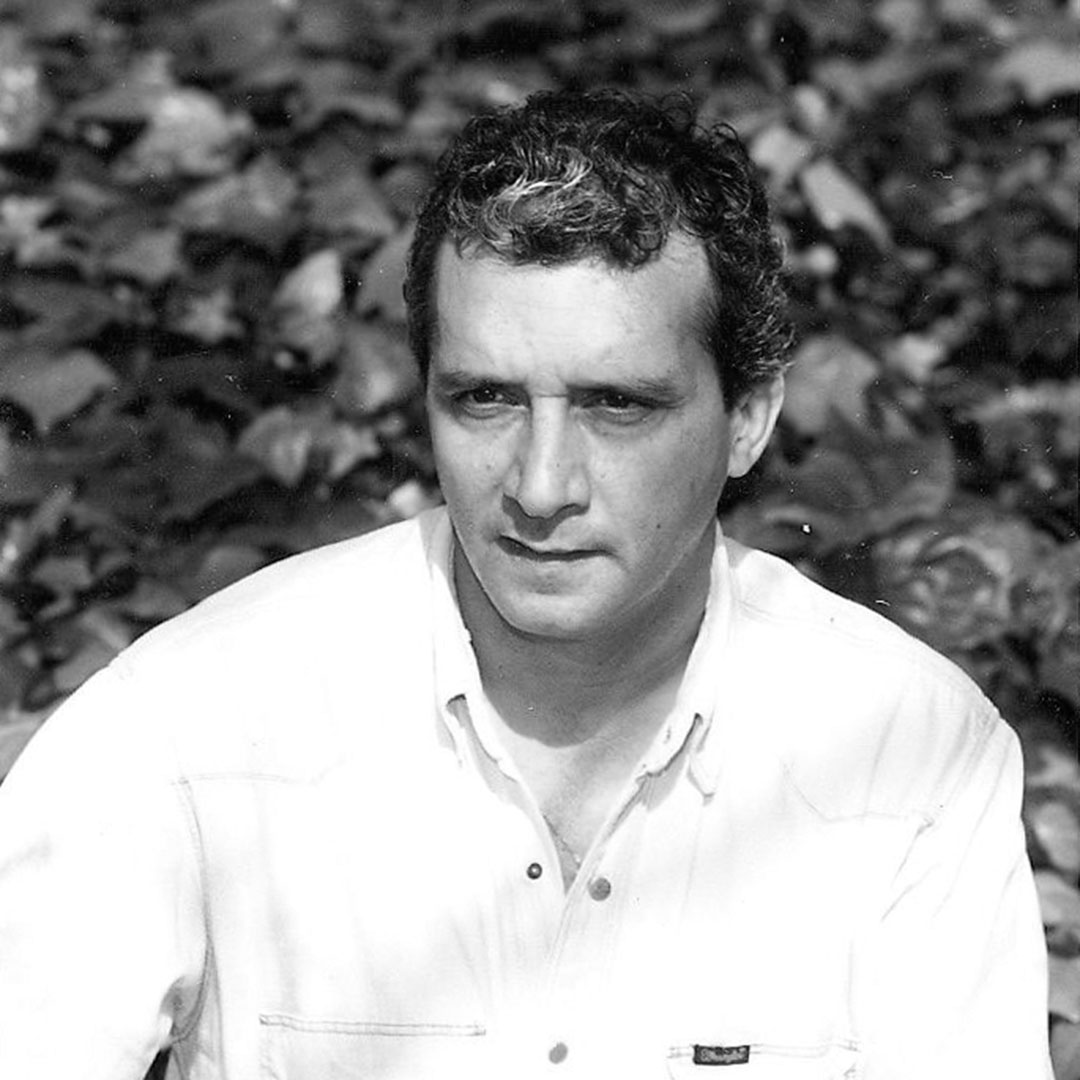 © Miguel Cursio
El aliento negro de los romaníes
In El aliento negro de los romaníes ("The black breath of the Ro-manies"), a novel about the Roma in Argentina, Petre wants to realise his dream of a dancing bear. With him, he could return to the nomadic life and travel across the country. But as a tinker, he doesn't earn enough for a bear. Then his wife Maida has a good idea: if they conceive three daughters, they can use the bride prices paid for them later to buy a bear. Once Petre reaches his goal after many years, however, he opts to stay in one place for good, passing his dream of travelling on to the next generation. His son Carlo joins the circus with a dancing donkey act.
One main theme of the book is the events of a marriage. Petre and Maida love each other, but one day Petre cheats on Maida. He goes to a hill sown with violets, from there he watches a townswoman light candles at her window, undress and then take a bath. As he watches, Petre masturbates. The two of them carry out this ritual once a week, until the townswoman no longer "receives" him. Maida tolerates Petre's infidelity and develops her own sexual fantasies. She loves listening to radionovelas, and one particular show animates her to identify with the heroine. When the character refuses to settle down in a staid marriage with the love of her life, instead running away with a pimp, Maida loses all control… And still  Maida and Petre continue to enjoy a happy marriage.
The novel tells a modern fairytale about the Romani tradition. Their customs do not simply disappear, but change. Railways, radionovelas and other modern-day "challenges" all around them are woven into their everyday lives. The ways of life, apparently giving way to external pressure, still allow many facets of the Romani life. And so the life on the road goes on and the telling of pobiaste, the legends and folktales of the Roma. Nedich himself tells us a pobiaste: this timeless tale of nomadism. He tells it in an ironic, affectionate, at times harsh and austere language.
NOVELS
Leyenda gitana
Buenos Aires: Planeta 2000, 252 p.
published as:
La extraña soledad de los gitanos
Barcelona: Ed. del Bronce 2001, 252 p.
El pepe Firmenich
Buenos Aires: Ed. B 2003, 251 p.
El aliento negro de los Romaníes
Buenos Aires: Planeta 2005, 215 p.
El alma de los parias
Buenos Aires : Ediciones de la Flor 2014, 192 p.
NON-FICTION
El pueblo rebelde. Crónica de la historia gitana
Buenos Aires: Ediciones B 2010, 189 p.
FOR CHILDREN
J. Nedich alias Dieguito Bocayua
La primera vez que fui a la Bombonera
Buenos Aires: Planeta 2004, 77 p.
J. Nedich alias Dieguito Bocayua
Me fuí a probar a Boca alias
Buenos Aires: Planeta 2004, 77 p.
J. Nedich alias Marcos Morocote
Tadeo Tomate y su amigo Fantasma
Buenos Aires: Editorial unaLuna 2005, 24 p.