Liliana Blum was born in Durango, Mexico, in 1974. She studied Comparative Literature at the University of Kansas and has a master's degree in education specialising in Humanities from the ITESM (Monterrey Institute of Technology and Higher Education). Her stories have been published in several magazines in the United States, England, Poland and Germany. Unlike other narrators from "the North", her themes move away from the drug-trafficking and border issues, but not from violence. Most of Blum's characters are women trapped in their own condition and struggling to change their situation. The dark side of human nature, the conflict of wanting something beyond the norm, and how the outsiders manage to survive are the leitmotif of Blum's narrative.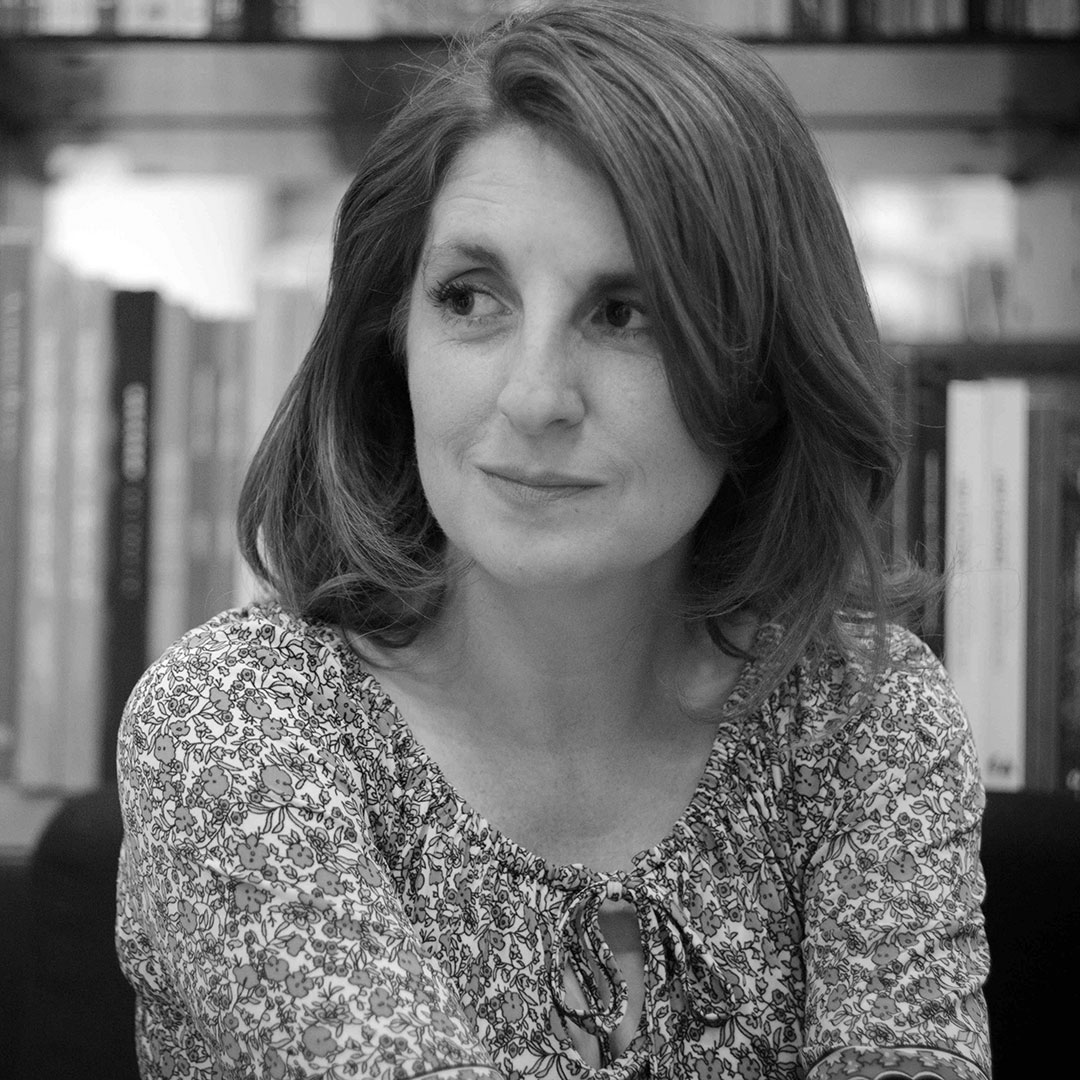 © Didier Loza
A woman is on the hunt at La Cebolla de Cristal. The band playing on stage is pathetic, although the vocalist Nick isn't too bad looking. The dark atmosphere is just right for hiding the scar on Irlanda's face, the painful mark of surgeries she underwent as a child because of her cleft lip, and which earned her the cruel nickname of Harelip. Her uninhibited air and exuberant body attract the attention of Nick. He is her chosen one. The man, with remarkable narcissism, thinks it is his initiative, and has no idea of what awaits him. Irlanda takes Nick home and is prepared to stop him running away from her like the others. At the same time, another woman sets out to find Nick: Tamara, who he dumped when she told him about her pregnancy. When she finally finds him and observes through a window of Irlanda's house the situation he is in, she decides to leave him to his fate, just like he did with her and their unborn baby.
In language that is always clear and strong, Liliana Blum addresses in this novel the problems of harassment, destructive relationships and the dehumanisation implicit in the way we observe other people. Written with a large dollop of black humour, Harelip (»Cara de liebre«) is an honest account of the prisons our bodies represent, and the devices we futilely search for in order to cover up the things that make us repellent in the eyes of other.
Citrus Tristeza Virus (»La tristeza de los cítricos«) is a devastating virus growing in citrus trees. In Liliana Blum's volume of short stories, women are the affected ones, damaged by the conflict between the roles they have chosen and the pressure to meet social expectations in terms of motherhood, sex and relationships.
Ana, in The Guinea Pig (»Conejillo de indias«) for example, is a mother and housewife who has a relationship with Marcelo, her young lover. She doesn't fully enjoy it because her everyday chores won't let her. When this is evidenced by her lack of desire for sex, she realizes Marcelo's impatience and puts an end to the affair before he dumps her. The female characters are outsiders in their own families, exiled from society. And when they try to overcome their emotional isolation by connecting with lovers, fathers and mothers, they face violence: the danger is both inside and outside the home.
Quotes
Citrus Tristeza Virus
Aimée is a woman to whom, because of her physical appearance, love has always been denied. She is an ugly dwarf. She had never had a boyfriend until the day Raymundo enters her life and begins a relationship with her. She cannot believe her luck; she is at his feet. Her lover has a small construction company and is at first sight a respectable citizen. What Aimée does not know is that Raymundo is a paedophile. For years his instinct remains dormant, but when he sees the girl, the perfect girl, it awakens again. He begins to pursue her, and inspired by the plan of Natascha Kampusch's dungeon, he decides to renovate his basement. Having a girlfriend who lives with him helps a lot to disguise to disguise things to other people, and to lead his double life.
After a while Aimée realizes that her boyfriend has brought a girl into the house. At first she tries to give credence to the lies he tells. She does not act. She is afraid of losing her only love. She suffers from the dilemma. With the passage of time, she is responsible for caring for and feeding the child, for whom she feels jealous and at the same time, much empathy and pain. Months later, the dwarf becomes pregnant. She keeps the secret to herself. But when she discovers that she is expecting a girl, she decides to report her partner. Is she going to save the girl?
In The Pentapod Monster ("El monstruo pentápodo") Liliana Blum investigates the dark minds of her protagonists, the paedophile psychopath and the woman who becomes an accomplice of a monster, as in the case of the English couple Rosemary and Fred West, or the Americans Cameron and Janice Hooker, those of "Girl in the Box." Those who are intrigued by human nature, especially in regard to evil, should not miss this novel.
Quotes
The Pentapod Monster
Gerardo seems to lead a picture-book life: married to the attractive Abril, father of great twins, successful gynaecologist in a prestigious clinic. But he is not happy. He increasingly reacts to his skinny wife's advances by pretending headaches. Quite different is his reaction to Pandora, the new secretary in his department: she weighs in at 120 kilos on the scales, and he starts inviting her to lunch. One day Gerardo makes a suggestion: he wants to have Pandora all to himself. She shall quit her job; he wants to rent a cottage and visit her every day. Money is not a problem. For Pandora, this man is the great love, and so she says yes, without telling anyone where she is going. Gerardo wants his lover to get even bigger: the more of her there is, the more he can love her. Pandora endures everything: she lives by the happiness in his eyes after sex. Meanwhile, Abril discovers the cottage and wants to confront her husband's paramour. But instead of a beautiful, young competitor, she finds a misshapen fat dumpling that cannot even get out of bed unaided. Abril realizes that Gerardo has no place in her life anymore. Whether Pandora has a future remains open: will the ambulance still be able to save her? The novel develops an irresistible pull on the reader. Identification with the characters, combined with fascination for their actions and disgust results in an emotional rollercoaster ride without an emergency exit.
NOVELS

Harelip ("Cara de Liebre")
Mexico City: Seix Barral 2020, 296 p.; Barcelona: Seix Barral, forthcoming 2022
English sample translation available

The Pentapod Monster ("El monstruo pentápodo")
Mexico City: Tusquets 2017, 181 p.
Film rights sold to: Sizigia Films, Mexico
Pandora
Mexico City: Tusquets 2015, 185 p.
English sample translation available

Residues of Fear ("Residuos de espanto")
Mexico City: Ficticia 2013, 69 p.
STORIES
We Have All Lost Something. Personal Anthology ("Todas hemos perdido algo. Antologia personal")
Mexico City: Tusquets 2020, 204 p.
(consisting of: Residuos de espanto, No me pases de largo, El libro perdido de Heinrich Böll)
Citrus Tristeza Virus ("La tristeza de los cítricos")
Madrid: Páginas de Espuma 2019, 158 p.
Don't Pass Me By ("No me pases de largo")
Mexico City: Literal-Conaculta 2013, 155 p.
(Bilingual Spanish-English)
I Know When the Milk Expires ("Yo sé cuando expira la leche")
Durango: Instituto Municipal del Arte y la Cultura 2011, 150 p.
The Lost Book of Heinrich Böll ("El libro perdido de Heinrich Böll")
Mexico City: Jus 2008, 88 p.
The Curse of Eve and Other Stories
New York: Host Publications 2008, 159 p.
Catalogue Lives ("Vidas de catálogo")
Mexico City: Fondo Editorial Tierra Adentro 2007, 76 p.
Where Did the Morning Go? ("¿En qué se nos fue la mañana?")
Ciudad Victoria: Instituto Tamaulipeco para la Cultura y las Artes 2007, 87 p.
The Curse of Eve ("La maldición de Eva")
Tampico: Voces de Barlovento 2002, 53 p.
PARTICIPATION IN ANTHOLOGIES
The Renewed Death. Anthology of Mexican Noir ("La renovada muerte. Antología del Noir mexicano")
Mexico: Grijalbo 2019
(Short Story "Kristallnacht")
Full Moon Behind Pale Yellow Clouds ("Vollmond hinter fahlgelben Wolken")
German: Unionsverlag 2018, 30th anniversary of LiBeraturpreis
(Short Story The Guinea Pig ("El conejillo de indias"))