Yara Nakahanda Monteiro was born in Angola in 1979 and moved to Portugal when she was two years old. She writes poetry and fiction. Monteiro studied screenwriting and contemporary art. She has collaborated in the creation of scripts and screenplays for audiovisual arts and is a curator for podcast programming. Her stories and poetry have been published in various magazines such as Granta and Revista Pessoa. She is a regular guest speaker at universities on topics like feminism and Afro-European identities and narratives. Monteiro graduated in human resources and has worked in this field for 15 years, as well as in diversity & inclusion and in talent management. She has lived in several cities, such as Rio de Janeiro, Luanda, London, Copenhagen, and Athens.
In her own words: she is a great-great-granddaughter of slavery, a great-granddaughter of racial intermarriage, a granddaughter of independence and a daughter of the diaspora.
More information: yaramonteiro.com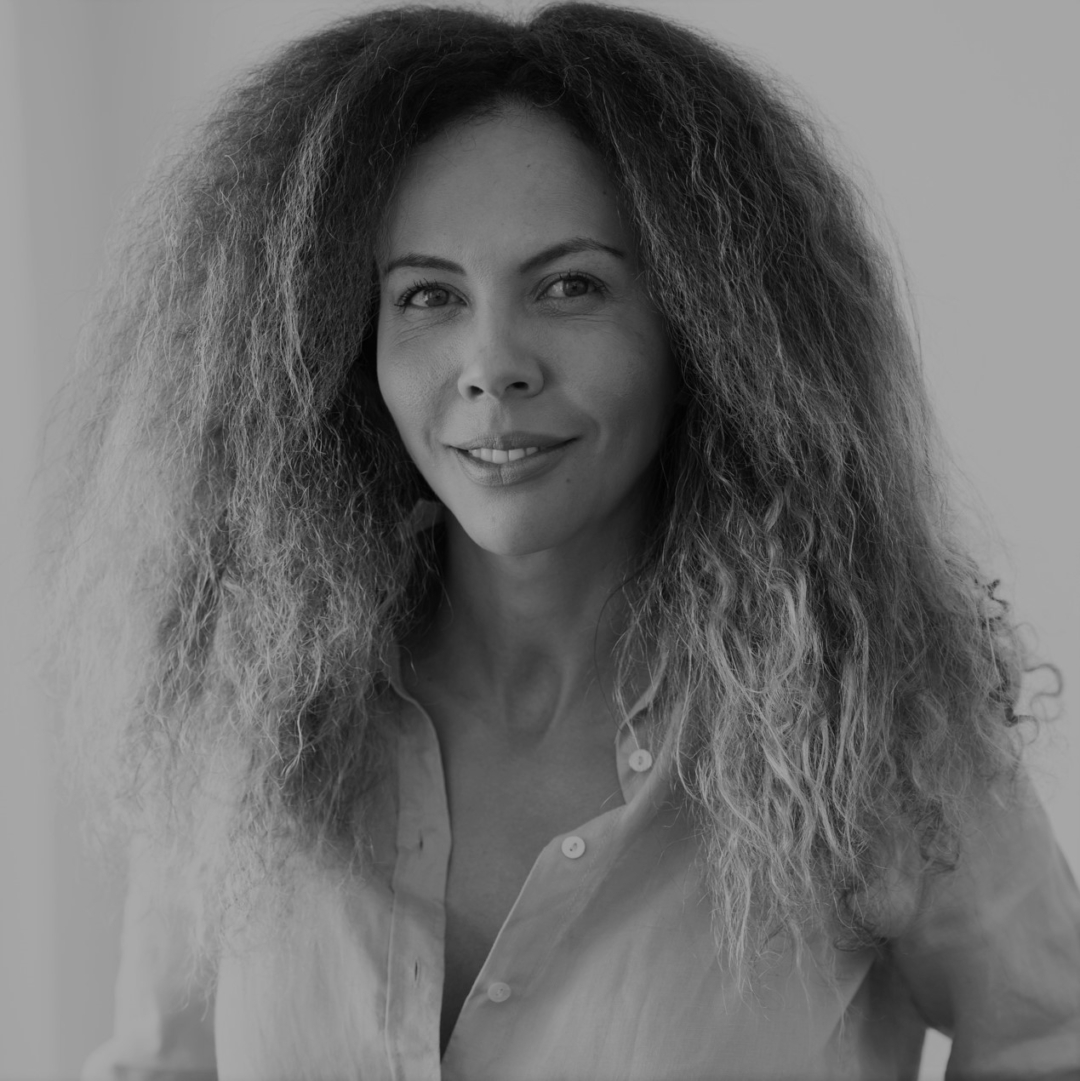 © Xrisovalantis Symeonides
Memories, Apparitions, Arrhythmias
Memories, Apparitions, Arrhythmias ("Memórias, Aparições, Arritmias") can be classified as decolonial and ecofeminist poetry. The poems are reflections on the condition of women and black people, everyday life, banishment and how violence against women is related to the destruction of nature. The reader is confronted with the ongoing effects of colonialism, racism and identity dualities, in an intimate lyrical landscape that searches for healing. Some of the poems are based on generational memories, others are autobiographical. They transport us to other times and spaces: Yara's childhood and adolescence on the outskirts of Lisbon; the stories of life in Angola, told by her grandmother. In them sprout restlessness scribbled in notebooks, sketching imagined paths from the great questions that define who we are. Amidst everything, everyday life flows by and an engaging, enchanting literary voice emerges that is impossible to ignore. Any resonance with reality is poetry.
Quotes
Memories, Apparitions, Arrhythmias
Loose Ties ("Essa Dama Bate Bué") is an electrifying and colourful story, with shadows of an uncertain and shifting past. Victoria was raised in Portugal by her grandparents and bears the marks of a trauma she can't get over: she never met her mother who was an Angolan freedom fighter. A few months before her wedding, Victoria flees to Angola in search of her mother and her identity – personal, racial, cultural and even sexual. She lands in Luanda at the dawn of the 21st century – a place of striking social contrasts, where the imported car is displayed alongside the most dreadful scenes of hunger. A place where the boundaries of tragedy and comedy seem blurred, a city where "everything kills".
Loose Ties is both a story of love and of war, a contemporary tale that deals with the past, a call for the independence of women as political beings. And of their own bodies in search of freedom.
NOVELS
Loose Ties ("Essa Dama Bate Bué")
Lisbon: Guerra & Paz, 2018, 240 p.
Brazil: Todavia 2021 · China: Haitian Publishing House 2021 · German: Haymon 2022 · Italy: Urogallo 2021 · Mexico: Elefanta (Latin American rights) · South Africa: Paivapo 2021
POETRY:
Memories, Apparitions, Arrhythmias ("Memórias, Aparições, Arritmias")
Text and fotos by the author.
Lisbon: Companhia das Letras (PRH), 2021, 88 p.