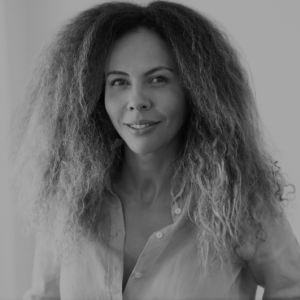 © Xrisovalantis Symeonides
Yara Nakahanda Monteiro //
Yara Nakahanda Monteiro wins with her volume of poetry Memories, Apparitions, Arrhythmias the prestigious Glória de Sant'Anna Literary Prize 2022, an award dedicated to the best book of poetry published in Portuguese speaking countries in the last year.
The 10th edition of the prize was selected by a jury composed of Ana Paula Tavares, Andrea Paes, Jacinto Guimarães, Jane Tutikian, and Xosé Manuel Eyré Val.
The international poetry prize was created in memory of the poet Glória de Sant'Anna and is organised by the Válega Cultural Action Group (GAC) and the author's children. The prize is worth three thousand euros and also includes an original engraving of a portrait of Glória de Sant'Anna by Rui Paes.