José Saramago Prize 2011Andréa del Fuego
Andréa del Fuego was born in São Paulo in 1975. She has worked on the literary TV programme Entrelinhas (Between the Lines) and is currently studying philosophy. She has written a number of highly acclaimed adult novels and children's books. Her short stories have been published in various Brazilian and international anthologies. OS MALAQUIAS was shortlisted for the prestigious Prêmio São Paulo de Literatura 2011 and the Prêmio Jabuti 2011. Andréa del Fuego has been awarded unanimously the Prêmio José Saramago 2011.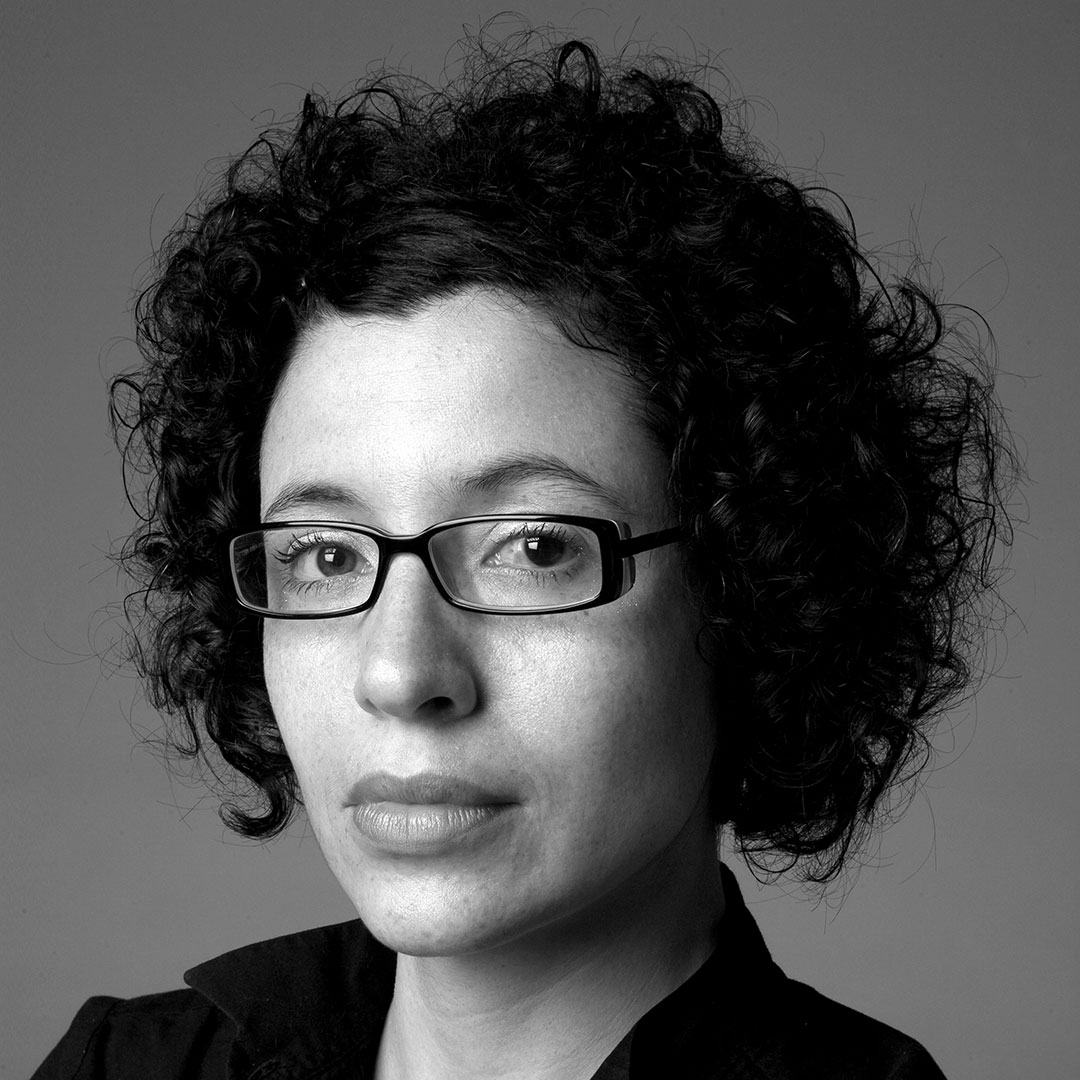 © Edson Kumasaka
In her new novel As miniaturas ("The Miniatures"), Andréa del Fuego plunges the reader into a highly original world made up of dreams and reality. In a mysterious building full of corridors, people are working, under strict regulations, as interpreters of dreams. One day, as he leads a boy through his dreams using plastic miniatures, an interpreter realizes the boy is the son of one of his other clients. Although not allowed to work with members of the same family, the interpreter doesn't report it and gets more and more involved in the lives of mother and son. Once again the author captivates her readers with a profound and entertaining novel.
Os Malaquias ("The Malaquias") is an intriguing, intelligent story of family ties and fate in a world where magic lives alongside reality: When their parents die after being struck by lightning, Nico, Antônio and Júlia are separated. While each one tries to make it on their own, they continue to look for each other. Nico stays behind on a coffee plantation, while Antônio and Júlia are sent to an orphanage. In time, Antônio joins Nico and his family and Júlia becomes a successful dressmaker. Then Nico decides to leave for new shores, where he is sure he will see his sister again. A captivating family saga enhanced by a fresh literary tone that skillfully combines scientific conciseness with magical elements.
NOVELS
As miniaturas
São Paulo: Companhia das Letras 2013, 136 p.
English sample translation available
Argentina: Edhasa 2015 (Spanish world rights) · France: Éditions de l'Aube 2018 · Portugal: Porto Editora 2014
Os Malaquias
Rio de Janeiro: Língua Geral 2010, 276 p.
film rights under option
José Saramago Prize 2011
English sample translation available
Argentina: Edhasa (Spanish world rights) 2012 · France: Éditions de l'Aube 2015 · Germany: Hanser 2013 (leading title autumn 2013) · Israel: Kinneret · Italy: Feltrinelli 2013 · Kuwait: Alsurra · Portugal: Porto Editora 2012 · Romania: Vivaldi · Sweden: Natur & Kultur 2014
SHORT STORIES
Minto enquanto posso
São Paulo: O Nome da Rosa 2004, 130 p.
Nego tudo
São Paulo: Fina Flor 2005, 164 p.
Engano seu
São Paulo: O Nome da Rosa 2007, 84 p.
Nego fogo
São Paulo: Dulcinéia Catadora 2009, 27 p.
CHRONICLES
Quase caio
São Paulo: Editora Escala Educacional 2008, 93 p.
NOVELS FOR YOUNG READERS
Sociedade da Caveira de Cristal
São Paulo: editora Scipione 2008, 182 p.
Over 300,000 copies sold in Brazil!
NOVELS FOR CHILDREN
Irmãs de pelúcia
São Paulo: editora Scipione 2010, 88 p.
Argentina: Edhasa 2013
PARTICIPATION IN ANTHOLOGIES (SELECTION)
Brésil 25 – 2000-2015
France: Métailié 2015
Other Carnivals: New Stories from Brazil
UK: Full Circle 2013
Microcontos. Minigeschichten aus Brasilien
Germany: dtv 2013
Popcorn unterm Zuckerhut. Junge brasilianische Literatur
Germany: Wagenbach 2013
Geração zero zero: fricções em rede
Brazil: Língua Geral 2011
Histórias femininas
Brazil: editora Scipione 2011
Escritores escritos
Brazil: editora Flaneur 2010
Blablablogue
Brazil: Editora Terracota 2009
Um rio de contos – antologia luso-brasileira
Portugal: Editorial Tágide 2009
Futuro presente
Brazil: Record 2009
90-00 Cuentos brasileños contemporaneous
Peru: Ediciones Copé (Petroperu) 2009
Galeria do sobrenatural
Brazil: Terracota Editora 2009