Nobody's Innocent in São PauloFerréz
Ferréz was born in São Paulo in 1975. He left school early to start work. Besides writing, Ferréz is part of the hip-hop movement and the founder of a brand of clothes made in his neighbourhood. He is also a singer and songwriter with several CDs on the market. In his books, Ferréz gives voice to the inhabitants of the outskirts of the Brazilian megalopolis, not from the outside but from his own experience of living in one of the most dangerous favelas of São Paulo.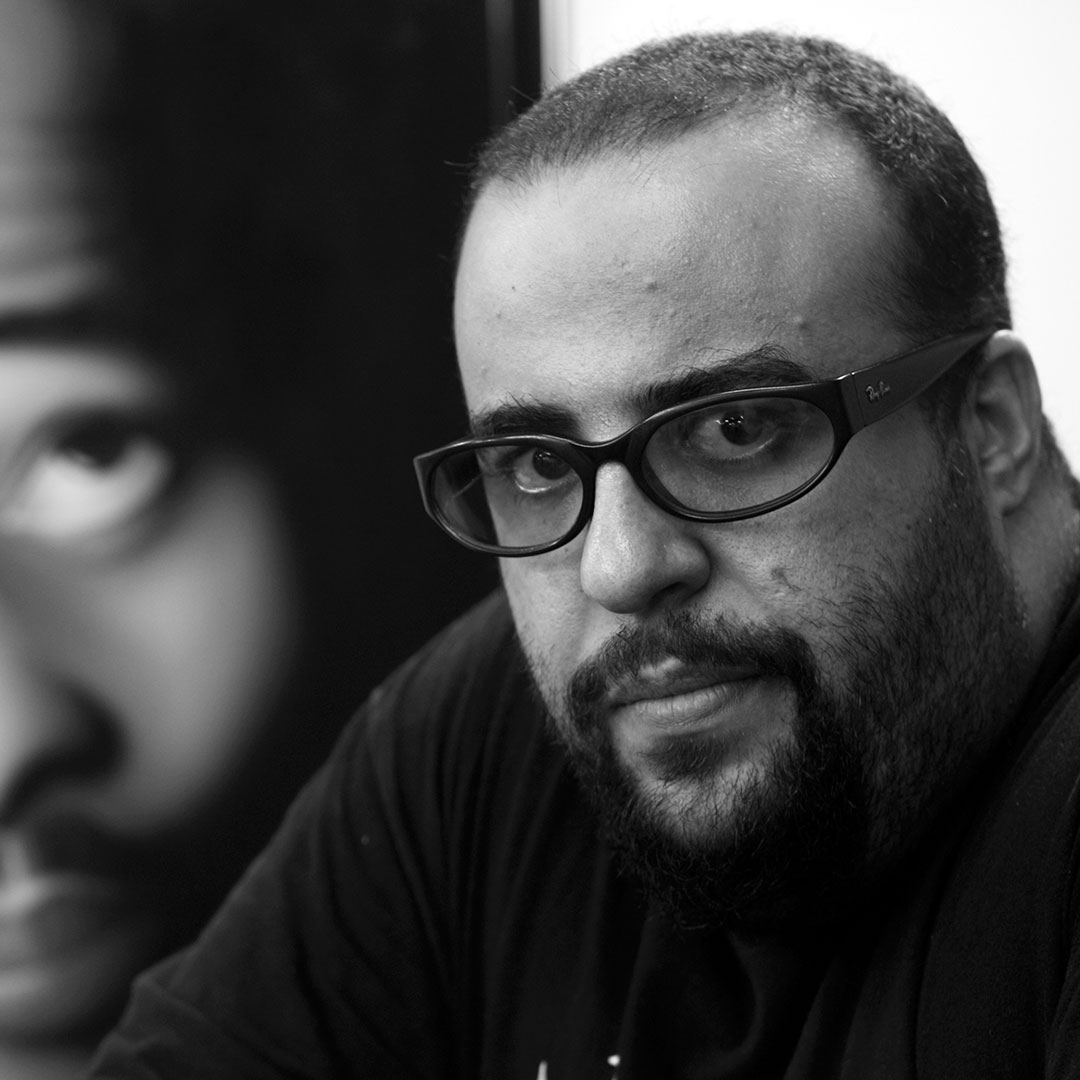 © Almeida Rocha
Literature, scarcely known about in the quarter the author grew up in, became his passion, and he himself became a famous author with the novels Capão Pecado ("Sinful Capão") and Manual prático do ódio ("Practical Handbook of Hatred").
Manual prático do ódio ("Practical Handbook of Hatred") was called "a punch in the stomach" by the critics. It tells the story of Régis, Lúcio Fé and other favela dwellers, who can't wait to pull off the big heist that will finally make them rich. They don't care about harming those they live alongside, creating a world full of hatred and violence. In this drastic yet captivating novel, Ferréz shows the darkest and dirtiest sides of life in the favela.
Quotes
Manual prático do ódio
Ferréz' latest novel Deus foi almoçar ("God Went Out For Lunch") is about the apparently calm life of the middle-aged public official Calixto. When he is left by his wife and his daughter, it could be a turning point for him. Although unable to adapt to his new situation, he cannot decide to take a new step either and stays trapped in a life that from the bottom of his heart he is longing to change. With this realistic and well-observed novel, Ferréz takes a close look at the Brazilian middle class for the first time.
For young readers: Amanhecer Esmeralda
The most important writer from the so-called marginal literature of Brazil, Ferréz, from São Paulo, makes his debut in the infantile-juvenile genre with Amanhecer Esmeralda ("Emerald Dawn"). In a beautifully illustrated edition, the author tells how the daily life of Emerald, a black girl and resident of a poor community, is being altered by gestures of love that improve her self-esteem. According to Ferréz, the character was inspired by a child who attended his lectures and impressed him with a haughtiness comparable to the great African nobles.
NOVELS
O demônio de Frankfurt
(Illustrations by Lourenço Mutarelli)
São Paulo: Comix Zone 2021, 144 p.
Manual prático do ódio
Rio de Janeiro: Objetiva 2003, 253 p., Companhia das Letras, forthcoming 2023
Film rights sold
Argentina: Corregidor 2011 · France: Anacaona 2009 · Italy: Fazi 2006 · Mexico: SUR+ 2012 · Portugal: Palavra 2006 · Spain: Edicions 62 2006
Deus foi almoçar
São Paulo: Planeta 2012, 240 p.
Argentina: Corregidor (rights for Latin America) 2014
SHORT STORIES
Ninguém é inocente em São Paulo
Rio de Janeiro: Objetiva 2006, 91 p.
English sample translation of the story Vizinhos available
Argentina: Corregidor 2016
SHORT PROSE
Cronista de um tempo ruim
São Paulo: Selo Povo 2009, 123 p.
GRAPHIC NOVELS
Desterro
(Ill. by Alexandre de Maio)
São Paulo: Anadarco 2012, 176 p.
France: Anacaona 2015
FOR YOUNG READERS
A menina Anna e o balão
Argentina: Corregidor
O pote mágico
São Paulo: Planeta 2012, 48 p.
Amanhecer Esmeralda
(Ill. by Igor Machado)
English translation available
Rio de Janeiro: Objetiva 2005, 47 p.
Argentina: Corregidor 2016
PARTICIPATION IN ANTHOLOGIES
Other Carnivals: New Stories from Brazil
UK: Full Circle 2013