Casa de Las Américas Prize 1993Guiomar de Grammont
Guiomar de Grammont is a writer, drama advisor and professor at the Federal University of Ouro Preto, and holds a doctorate in Brazilian Literature from the University of São Paulo. Among her publications are the novel FUGA EM ESPELHOS (Fugue of Mirrors) and the short story volume O FRUTO DO VOSSO VENTRE (The Fruit of Your Loin), for which she received the Casa de Las Américas Award in 1993. She was an editor at the prestigious Brazilian publishing house Record and a curator of the Bogotá Book Fair and the Salon du Livre in Paris, among others. Guiomar de Grammont is the creator of the Forum of Literature in Ouro Preto, which she has been directing since 2005.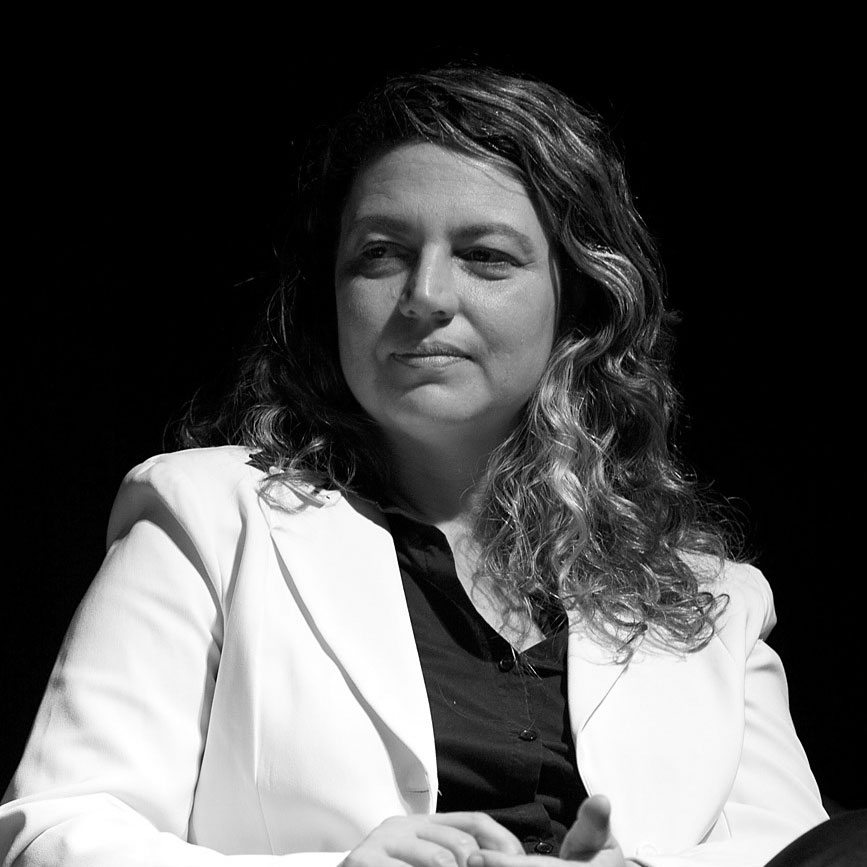 © Carol Reis
Based on real records and documents from guerrilla fighters, Guiomar de Grammont's new novel Crosswords ("Palavras cruzadas") is a story about the Brazilian resistance movement told through a family that is falling apart over the unsolved crimes of the past. Brazil, 1971: As a young man, Leonardo leaves his home to follow the Guerrilha do Araguaia, a resistance group in the Amazon region. He never returns. 25 years later, Leonardo's younger sister Sofia goes looking for him, taking with her a mysterious diary of two partisans who describe their secret everyday life and their daily struggle for survival in the depths of the jungle. Only much later will Sofia learn that its authors are her brother and his lover Mariana who, pregnant, has to leave the secret camp on her own. Mariana's traces disappear in São Paulo, Leonardo's in the jungle itself. For Sofia, many questions will remain open, but one answer is waiting for her: her niece. As in a crossword, the voices of the different characters flow together, making a forceful claim for clarification and closure, on behalf of all the families whose sons and daughters have disappeared, leaving them to wonder about what might have happened and living lives that can't escape the past. Writing from Sofia's point of view, Guiomar de Grammont treats these difficult topics with great sensitivity, leaving the reader deeply moved by the tenderness of her voice.
NOVELS
Crosswords ("Palavras cruzadas")
Rio de Janeiro: Rocco 2015, 240 p.
PEN Brazil 2017 Award
English sample translation available
Italian sample translation available
France: Métailié 2017 · Germany: Arara 2022 · Mexico: Fondo de Cultura Económica 2021 · Serbia: Kontrast
Fuga em Espelhos
Bolsa Vitae Grant
São Paulo: Editora Giordano 2001, 177 p.
France: Les Points Sur les i 2005
SHORT STORIES
Sudário
São Paulo: Ateliê 2006, 134 p.
Caderno de pele e de pelo – Cahier de peau et de poil
(bilingual edition, French/Portuguese)
Ouro Preto: Edição própria 2002, 69 p.
O fruto do vosso ventre
Prêmio Casa de las Americas 1993
São Paulo: Maltese 1994, 82 p.
Cuba: Casa de las Américas 1993
Corpo e Sangue
Belo Horizonte: Editora Dez Escritos 1991, 32 p.
ESSAYS
Aleijadinho e o Aeroplano: paraíso barroco e a construção do herói colonial
Rio de Janeiro: Editora Civilização Brasileira 2008, 336 p.
Don Juan, Fausto e o Judeu Errante em Kierkegaard
151. ed. Petrópolis: Catedral das Letras 2003