The Polish GirlMónica Rojas
Mónica Rojas was born in Puebla in 1983. She is a writer and ambassador for the Save the Children organization in Mexico. She worked as a journalist in the city where she was born. She has a Master's degree in Spanish and Hispano-American Literature from the University of Barcelona, and is a doctoral candidate in Spanish-American Literature at the University of Zurich. As a children's rights activist, she has published children's books about migration, integration and the importance of access to good-quality education; her book EGLANTYNE JEBB: A LIFE DEDICATED TO CHILDHOOD (2019) was presented at the United Nations and has been translated into more than ten languages. She was a finalist for the IV Auguste Dupin Noir Prize in Spain with her novel LOBO. In 2023, she was invited to speak at the ONU in Geneva on the occasion of the Spanish Language Day. Her stories have won various awards and have been published in Mexico, Spain, and Switzerland.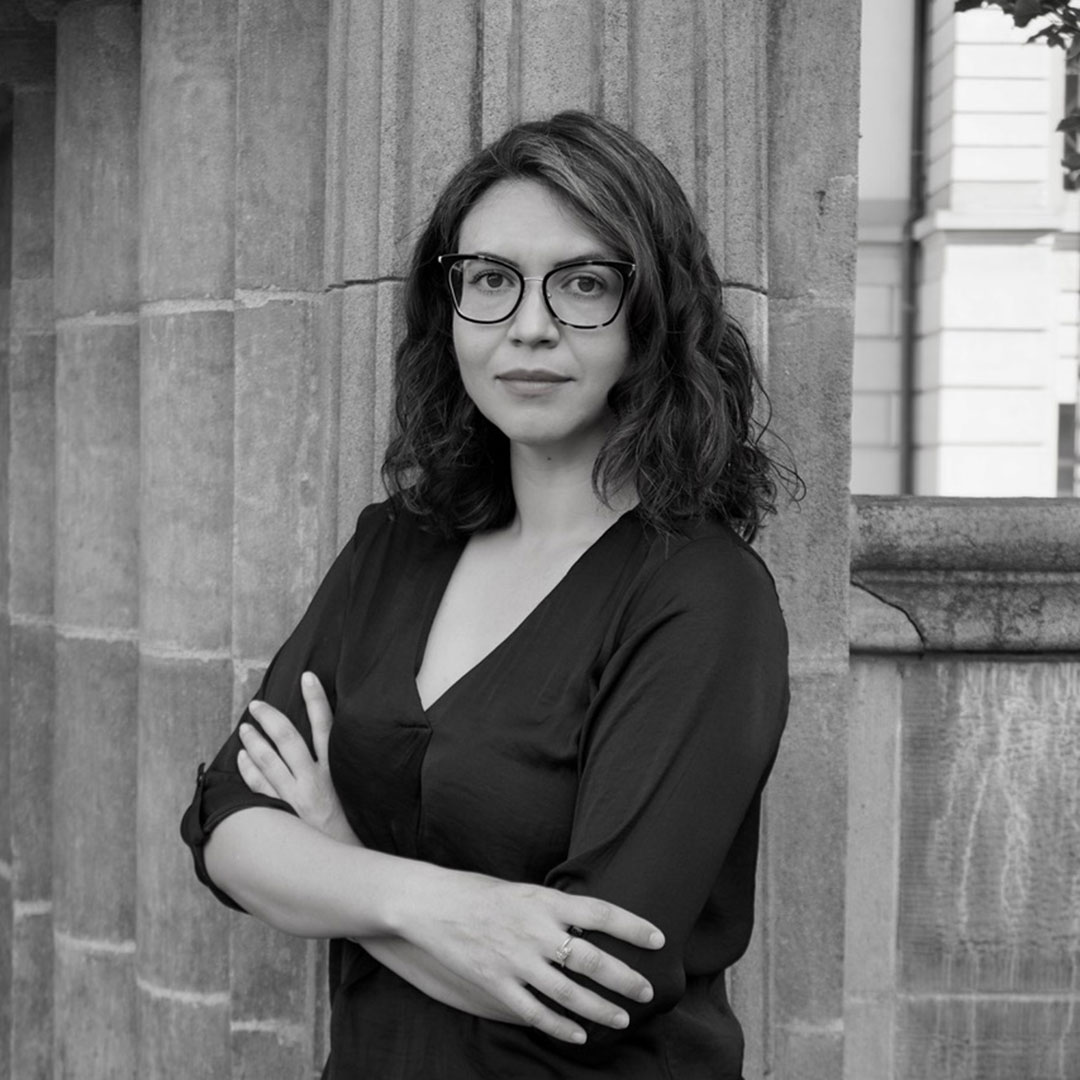 © Virgina Kargachin
In August 1939, the Soviet Union and Nazi Germany signed the Ribbentrop-Molotov Pact in Moscow to divide Poland between them. In The Polish Girl ("La niña polaca"), Mónica Rojas tells the story of Ania's family, deported from their native village of Komarno, in eastern Poland, to a Siberian gulag. Suddenly everything they had known, all the rituals of life, a happy and intimate environment, are lost and replaced by hunger, forced labour and death. Ania turns 15 on the train that takes them to Siberia, where they spend almost two years felling and stripping trees in winter, working in temperatures as low as minus forty degrees, sleeping in barracks where no one knows if the person sleeping next to them will survive the night, and always exposed to the violence and malice of the guards.
It was in this hell that Ania meets again the image of Cezlaw, her first love, dissipated between reality and imagination. And where she meets the serene Olga, an old woman enslaved in the gulag, who spends her days telling stories and reciting poems. Thanks to these two people, Ania is able to endure life until the liberation of the Poles following the amnesty signed at the leather and mahogany desks of the world's leaders.
And now? And afterwards?
After crossing deserts and oceans, Ania and her family find a new homeland: Mexico. What does Poland have to do with Mexico? For them, everything and nothing. More than eight decades later, Ania and the Polish survivors of the gulag give voice to those who did not survive, to those who lost their homeland forever. And they convey a vital and hopeful message: a new homeland, a new future, can be found by preserving the memory of that loss.
What do a poor boy, a rape, a boxing promoter, and an abandoned family have in common? In Mónica Rojas' novel these are the elements that make up the dramatic story of "Lobo". Lobo is the nickname of Lupe Quezada, the novel's protagonist, in the boxing world. Lupe lives in Tijuana with his sister Diana and his alcoholic mother, who has not got over being abandoned by her husband. Diana is repeatedly raped at work by José Luis, her boss, and Lupe is not prepared to tolerate it. In a one-on-one fight, the strong, burly rapist dies under his furious blows. What Lupe doesn't know is that José Luis is part of the city's organised crime scene. Soon he feels persecuted. But Aníbal, the boss who would normally do a simple settling of scores, is also a boxing fanatic with an old dream. Fascinated by young Lupe's prowess, he offers him a professional career under his patronage. The scrawny Lupe accepts without a second thought because he knows he owes him his life and sees in the proposal the possibility of having some prospects in the world for him and his sister. After years of training, Lupe's rise is dazzling and Aníbal is proud. Their relationship resembles more and more that of father and son. Lupe is willing to do anything to please his benefactor, including dirty jobs. He is totally focused on his career. The young Celeste, initially paid by Aníbal to have sex with Lupe, soon becomes his mistress and even the mother of his child, but Lupe has no feelings for her. Everything gets complicated when Lobo and Aníbal's fiancée Ana meet and Lobo has to decide between a few moments of happiness and love, versus his loyalty to Aníbal.
Mónica Rojas masterfully immerses us in a story of passionate confrontation, where the human condition of the protagonists, linked to the desire to be and to exist, leads us to live and suffer first-hand the feelings of each of the actors in this novel.
NOVELS
The Polish Girl ("La niña polaca")
Mexico City: Grijalbo (PRH) 2022, 272 p.
Lobo
Mexico City: Nostra Ediciones 2022, 256 p.
Finalist for the IV Auguste Dupin Noir Prize 2021

The Old Woman ("La Vetusta")
Work in progress, 250 p.
CHILDREN'S BOOKS
The Blue Ladybird ("La mariquita azul")
Sevilla: Babidi Bu 2019, 20 p.
Eglantyne Jebb: A Life Dedicated to Childhood ("Eglantyne Jebb: una vida dedicada a la niñez")
Manuscript in Spanish, English, Italian, French, German, Romanian, Thai, Albanian, Portuguese, and Japanese
Switzerland/Mexico: Save the Children 2019, 44 p.
The Boy Who Touched the Stars ("El niño que tocó las estrellas")
(Together with José Hernández)
Mexico City: Patria (Hachette) 2016, 88p.
PARTICIPATION IN ANTHOLOGIES
Women in Ancient History (4) ("Mujeres en la Historia antigua (4)")
Madrid: M.A.R. Ediciones 2021
(Shortstory: Cornelia)
The Scariest Horror Stories ("Die gruseligsten Horrorgeschichten")
Switzerland: Zürcher Medien 2019
(Shortstory: The Violinist ("Der Geiger"))
Second Anthology of Mexican Women Writers ("Segunda antología de escritoras mexicanas")
Tlalnepantla: Ediciones Fénix 2019
(Shortstory: Dying of Love ("Morir de Amor"))
The Best Crime Stories ("Die besten Krimis")
Switzerland: Zürcher Medien 2016
(Shortstory: Escape to Death ("Flucht in den Tod"))