PEN México Award 2015Federico Mastrogiovanni
Federico Mastrogiovanni, born in Rome in 1979, is an Italian journalist and documentary maker who has been living and working in Mexico since 2009. He holds a degree in sociology from La Sapienza University in Rome and a master's degree from the Faculty of Political Sciences at UNAM. He has worked for Radio France Internationale, Milenio Semanal and other important publications and media organisations. Federico Mastrogiovanni currently works for Variopinto magazine, Gatopardo magazine, Esquire Latin America and the Brazilian newspaper Opera Mundi. NEITHER DEAD NOR ALIVE was awarded the PEN México 2015 Award and the National Journalism Award 2015.
»An unmistakable style runs through Federico Mastrogiovanni's writing: a style that emerges from his ability to establish a confidential relationship with the people who are the protagonists of his books and reportage. The author's sensibilities not only illustrate aspects of reality but also capture and transmit the feelings of the human beings with whom he speaks. The rigour of the choral narrative distinguishes him, but this rigour in itself never verges on the detached cynicism of those who are strangers to what is happening. Involvement, indeed, makes his style unique.«
Pino Cacucci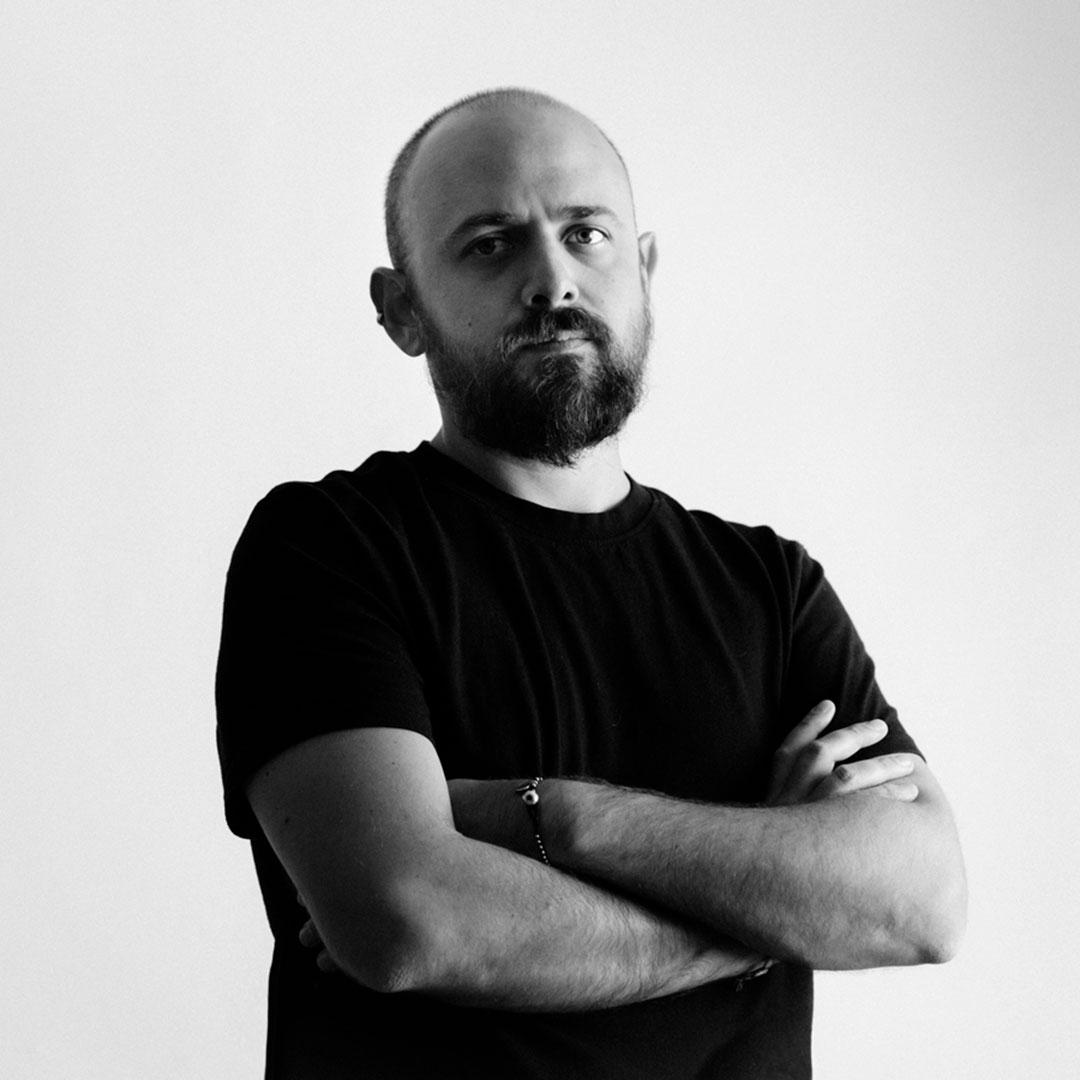 © Guilia Iacolutti
This Is Where the Homeland Ends
This Is Where the Homeland Ends ("Aquí acaba la patria") aims to capture the human experience of the border. The author delves deeply into the condition of the emigrant as an existential state, he talks about identity, he talks about who we are together with where we are and when we are. Mastrogiovanni manages to combine honesty and solidity with introspection, reflection and content, opening doors to the world, telling us stories of people and places, of other cultures and finally a lot about ourselves. Thus, we learn of the plague in Venice in 1348, of the legends of Tijuana, of Seneca's exile in Corsica, of the Comanche empire and of coffee cultivation, in a story that unfolds harmoniously with great irony. In this book, at the end of the last page, it becomes clear that the most important thing is the variety of characters who appear in it, and above all the reader himself. And it becomes clear that while the author did indeed tell a lot about himself, he has also taught the reader how to ride a bicycle, and it is up to the reader to decide whether he wants to ride on his own or not.
Quotes
This Is Where the Homeland Ends
The Assassin We Will Not Be. Melancholic Biography of a Gang Member
With The Assassin We Will Not Be. Melancholic Biography of a Gang Member ("El asesino que no seremos. Biografía melancólica de un pandillero"), the journalist Federico Mastrogiovanni has written a biographical chronicle of the life of Edwin, about his past in a gang, his experiences in numerous US correctional institutions, and his return to life outside. Edwin spent most of his life in the United States, where his single mother had found work. She could not dedicate much time to her children, and in their neighbourhood it was common for young people to form street gangs. The gang was like a family, the only thing that was safe. Violence and even murder was the order of the day. Then one day Edwin stabbed someone. During his years of imprisonment, Edwin, with an iron will, takes the time to educate himself and to train. Having served his sentence, and against all odds, he is able to build a second life from nothing, far away from his family: He works as an English teacher in a good neighbourhood in Mexico City, in a country that is new to him, and which he must get used to, now that he has been deported for life and has no possibility of returning to the United States.
El asesino que no seremos reflects on the discrimination against Mexicans in the United States, addresses the inhumane violence of the prison system, especially solitary confinement and the deportation of undocumented Mexican offenders.
Quotes
The Assassin We Will Not Be. Melancholic Biography of a Gang Member
Neither Dead Nor Alive ("Ni vivos ni muertos") is an important and extremely well-written book that examines through rigorous investigative journalism the tragic phenomenon of forced disappearance in Mexico, uncovering it as a rational and methodological construction designed to generate terror and annihilate dissident social movements and protests. Following the events of 26 September 2014 in Guerrero, where state forces were involved in the disappearance of 43 students of the Ayotzinapa Rural Teachers' College, Mastrogiovanni's work develops a new line of enquiry around this pressing issue.
Through interviews with families of victims, experts in violence and drug trafficking, historians, political scientists, activists, journalists, public servants and victims themselves, the author offers a series of explanations for this phenomenon, to which, with over 30,000 disappeared persons, a significant part of the population has been subjected. Mastrogiovanni's research offers the tools to think further about the subject: are we facing a deceitful strategy based solely on economic goals? What can the forced displacement of entire populations actually entail?
Quotes
Neither Dead Nor Alive
What happens to the dreams we had as children? Where do the children we were end up? Where do all the pirates, the astronauts, the doctors, the footballers, the ballerinas that populated our childhood dreams go? Is there a place where dreams come to life? At night, while everyone sleeps, luminescence appears. Each of us has our own, and this creature of light does what we dreamed of being as children. They go out while we sleep and go to the office, they set sail in their galleons, they explore ancient tombs. Sometimes they do normal things, sometimes absurd. Yuri meets Catalina in the land of luminescence and the girl takes him on a journey that will lead him to discover an unknown and wonderful world, the world of the Luminescence (»Luminiscencias«).
NON-FICTION
This Is Where the Homeland Ends ("Aquí acaba la patria")
Mexico City: Fondo de Cultura Económica 2021, 343 p.
National Journalism Award 2020 (category "Interview")
Finalist of the 2022 Rodolfo Walsh Award
Italian sample translation available
The Assassin We Will Not Be. Melancholic Biography of a Gang Member
("El asesino que no seremos. Biografía melancólica de un pandillero")
Mexico City: Debate 2017, 293 p.
Italian sample translation available

Neither Dead Nor Alive ("Ni vivos ni muertos")
Mexico City: Grijalbo 2014, pb 2015 (Mexican rights), 264 p.
PEN México 2015 Award
National Journalism Award 2015
English sample translation available
Documentary film (with Luis Ramírez)
France: Métailié 2017 · Italy: Derive Approdi 2015 · Poland: Uniwersytet Jagiellonski 2017
CHILDREN'S BOOKS
Luminescence ("Luminiscencias")
Ill. by Daniele Catalli
Ms in Italian, Spanish, and French, approx. 28 p.