Leticia Martin was born in Lomas del Mirador in 1975 and lives in Buenos Aires. She holds a Bachelor of Communication Science from the University of Buenos Aires and is a teacher at the University of Palermo and the prestigious University of Cinema Foundation. She writes reviews of theatre, cinema and books. ESTRÓGENOS is her second novel.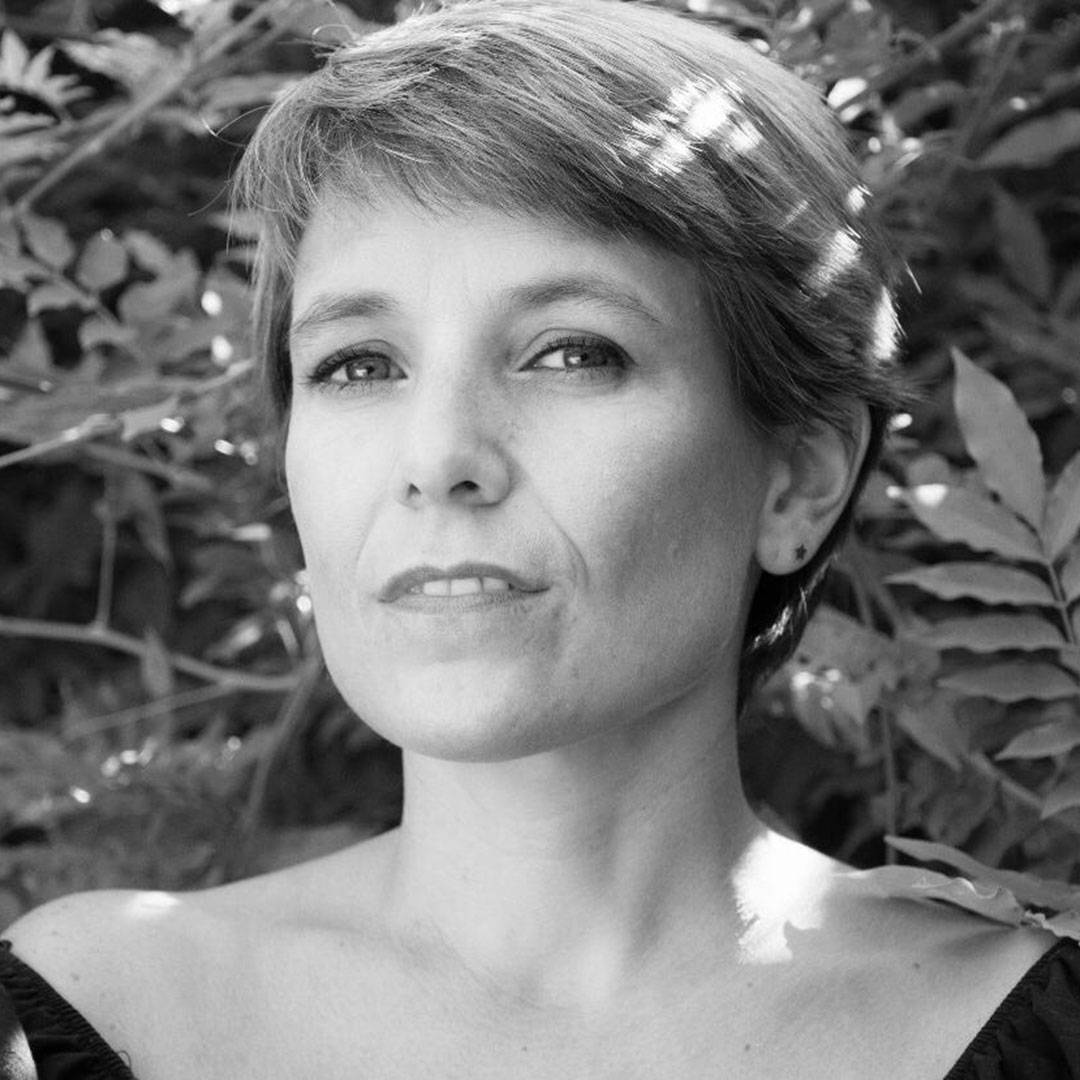 © Alejandra Miguez
Martín struggles at home with his partner Cecilia: she is stubborn and self-centred. He diverts her with sex, and she uses the opportunity to make him pregnant. Estrógenos ("Oestrogens") plays in the future, in which the women refuse to give birth and men can get pregnant. Although Martín, at Cecilia's insistence, has been undergoing hormone therapy for weeks, he feels surprised, but lets it happen. After the act, while his girlfriend gives a little cheer and then, as usual, takes a shower and goes to work, Martín buys a pregnancy test: Positive. He finds himself keeping silent at his workplace, for fear of degradation. It does not take long before a colleague, who has watched his protective hand movement over his belly, starts a rumour. After a short time his boss dismisses Martín on the pretext of a team restructuring. While he is still thinking about how to give the news to Cecilia, she tells him that she still feels much too young for family planning, and, by the way, has she met someone. She grabs her backpack and Martín remains alone, pregnant and unemployed. He looks for consolation in alcohol, and has an affair. While he is carrying on in a car park with his new flame, Greta, he is arrested. The government has decreed that every pregnant man must go to the nearest hospital without delay. Martín lives there like in a prison, while on the streets violent protests start. After his son is born, he finds a possibility to escape.The novel is brilliantly written and invariably captivates the reader. It can be read as a dystopia, but is astonishingly up-to-date in its sharp observations concerning the coexistence of men and women, technological development, and social order. What is the difference between the sexes today? Is everything desirable in terms of progress? What should be regulated by the state, and what reserved for privacy? Martín paints a gloomy picture without giving up hope. In the end, the father tells his son what happened, the circle of human life and tradition enters a new phase.
NOVELS
Estrógenos
Buenos Aires: Galerna 2016, 186 p.
Film rights under option
El gusto
Buenos Aires: Pánico el Pánico 2012, 133 p.
ESSAYS
Feminismos
Buenos Aires: Letras del Sur 2017, 159 p.
STORIES
La coronación del peón
Buenos Aires: Milena-8vo loco 2014, 96 p.
SHORT PROSE
Topadoras Oxidadas
Buenos Aires: Qeja ediciones 2019, 93 p.
POETRY
Breviario o el oficio religioso
Buenos Aires: Funesiana 2012, 50 p.
PARTICIPATION IN ANTHOLOGIES
Vollmond hinter fahlgelben Wolken
German: Unionsverlag 2018, 30th anniversary of LiBeraturpreis
(Short Story Dos Rayitas)
Sucias de caucho
Buenos Aires: Milena Caserola 2018, 106 p.
Buenos Aires respira poesía
Buenos Aires: INCAA 2013
La frontera durante
Buenos Aires: Outsider 2014