Graphic NovelKhalil Bendib
A survivor of the Battle of Algiers, Khalil Bendib was born in Paris as a refugee of Algeria's war of independence. He grew up in Morocco and Algeria, and, at age 20, landed in Berkeley, California, where he studied and became an artist. His political cartoons have been published in the New York Times, USA Today, the Los Angeles Times and other major US newspapers. Bendib's first graphic novel, ZAHRA'S PARADISE, about the Green movement of 2009 in Iran, was a New York Times bestseller and has been translated into many languages.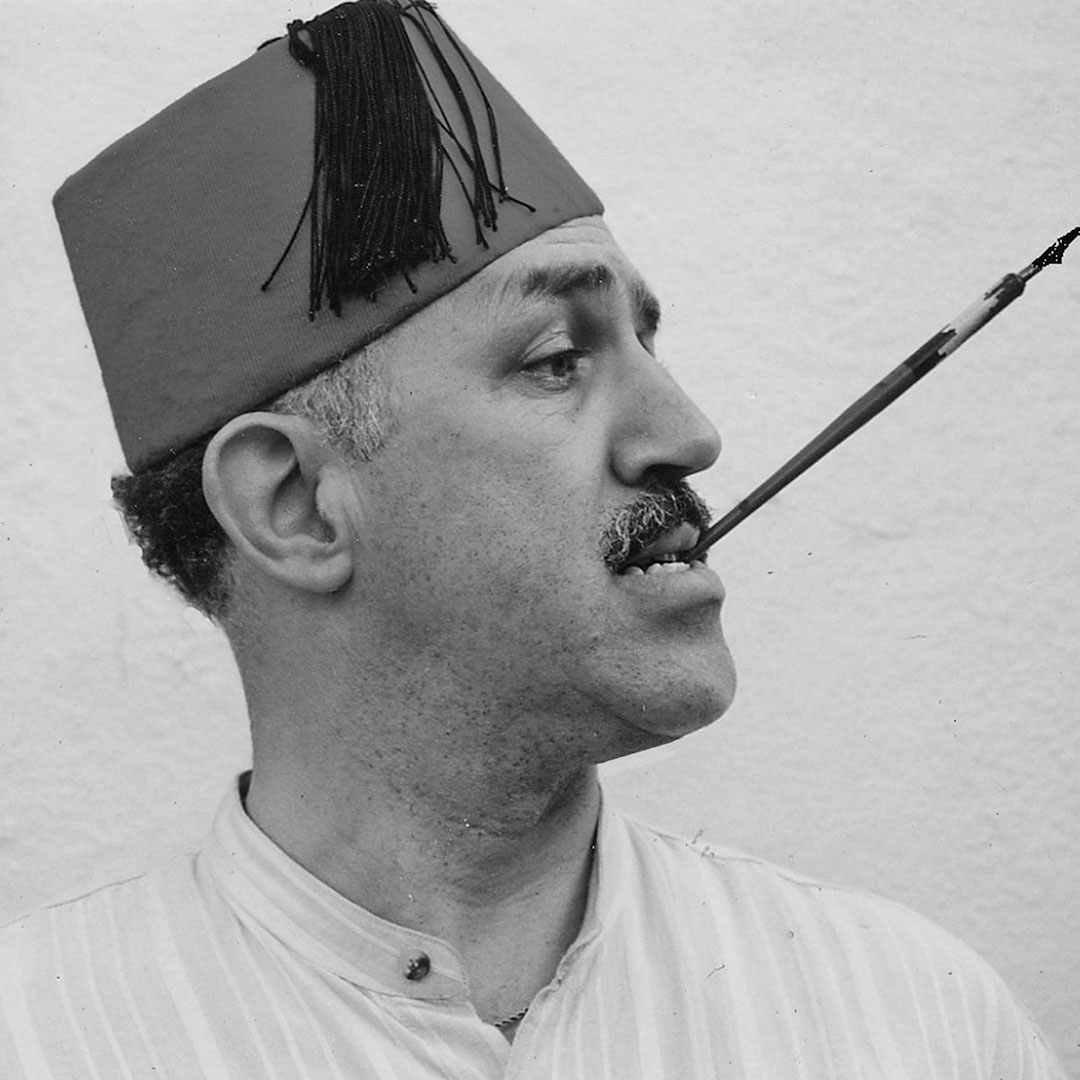 © Song Chin Bendib
The Shadow of What We Were
35 years on from Pinochet's putsch, the three former exiles Cacho, Lolo and Lucho meet again in Chile. By now they are The Shadow of What We Were ("La sombra de lo que fuimos"): pot-bellied, balding and grey-bearded. Their plan is finally to unearth a treasure the police have never tracked down: the loot from a famous bank robbery that took place in 1925, undertaken by a group of anarchists. Drinking and wallowing in memories of their old revolutionary days, they wait for the fourth man, who should know more about the money. But instead of him, a former friend shows up, telling an incredible story.
Affectionate, funny and with a good pinch of irony, this graphic novel tells the story of a group of tragic heroes who never lose their faith in humour – which is why they end up as winners.
BOOKS
The Shadow of What We Were. Graphic Novel ("La sombra de lo que fuimos")
(based on the novel by Luis Sepúlveda, translated into more than 15 languages)
Greece: Opera 2021 · Italy: Guanda, forthcoming April 2023
Verax: The True History of Whistleblowers, Drone Warfare, and Mass Surveillance. A Graphic Novel
Co-authored with Pratap Chatterjee
Metropolitan Publishers 2017
France: Les Arènes 2019, 237p.
Too Big to Fail
Studio Bendib 2012, 179 p.
Zahra's Paradise
(together with Amir Soltani)
Nominated for a 2012 Eisner Award in the Best Digital Comic category.
It was named a YALSA Great Graphic Novel for Teens, Graphic Novel Reporter's Best Graphic
Novel of the Year and Great Graphic Novel of Fall 2011, and one of Publishers Weekly's Best Children's Books of the Year
New York: First Second 2011, 272 p.
Egypt: Dar Al-Tanweer 2014 · Finland: Like 2012 · France: Editions Casterman 2011 · Germany: Knesebeck Verlag 2011 · Greece: Ellinka Grammata 2013 · Iran: vote4zahra.org 2013 · Israel: Saga Press (not known) · Italy: Rizzoli Lizard 2011 · Korea: Darun Publisher 2012 · Netherlands: Casterman 2011 · Poland: Wydawnictwo Post 2013 · Portugal: Leya 2011 · Spain: Norma 2011 · Sweden: Epix Bokforlag AB 2011 · Turkey: Pegasus Yayincilik 2012
Mission Accomplished
Northampton: Interlink Books 2007, 191 p.
The Emperor Has No Clue ("Mieux Vaut Empire qu'en Pleurer")
Paris: e-Dite 2005, 155 p.
It Became Necessary to Destroy the Planet in Order to Save It
Los Angeles: Plan Nine Publishing 2003, 160 p.