Residencia permanenteFernando Fagnani
Fernando Fagnani was born in Buenos Aires in 1965. He is a literary critic and editor. He has worked as a cultural journalist for several newspapers in Argentina. He is the author of the book MAR DEL PLATA: THE MOST-LOVED CITY, published by Editorial Sudamericana in 2002. He was manager and editor of literature and essays at Grupo Editorial Norma between 1995 and 2000, and editor at Random House Mondadori between 2001 and 2003. Since 2004 he has been general manager of Edhasa Argentina. PERMANENT RESIDENCE is his first work of fiction and he is currently writing two other novels.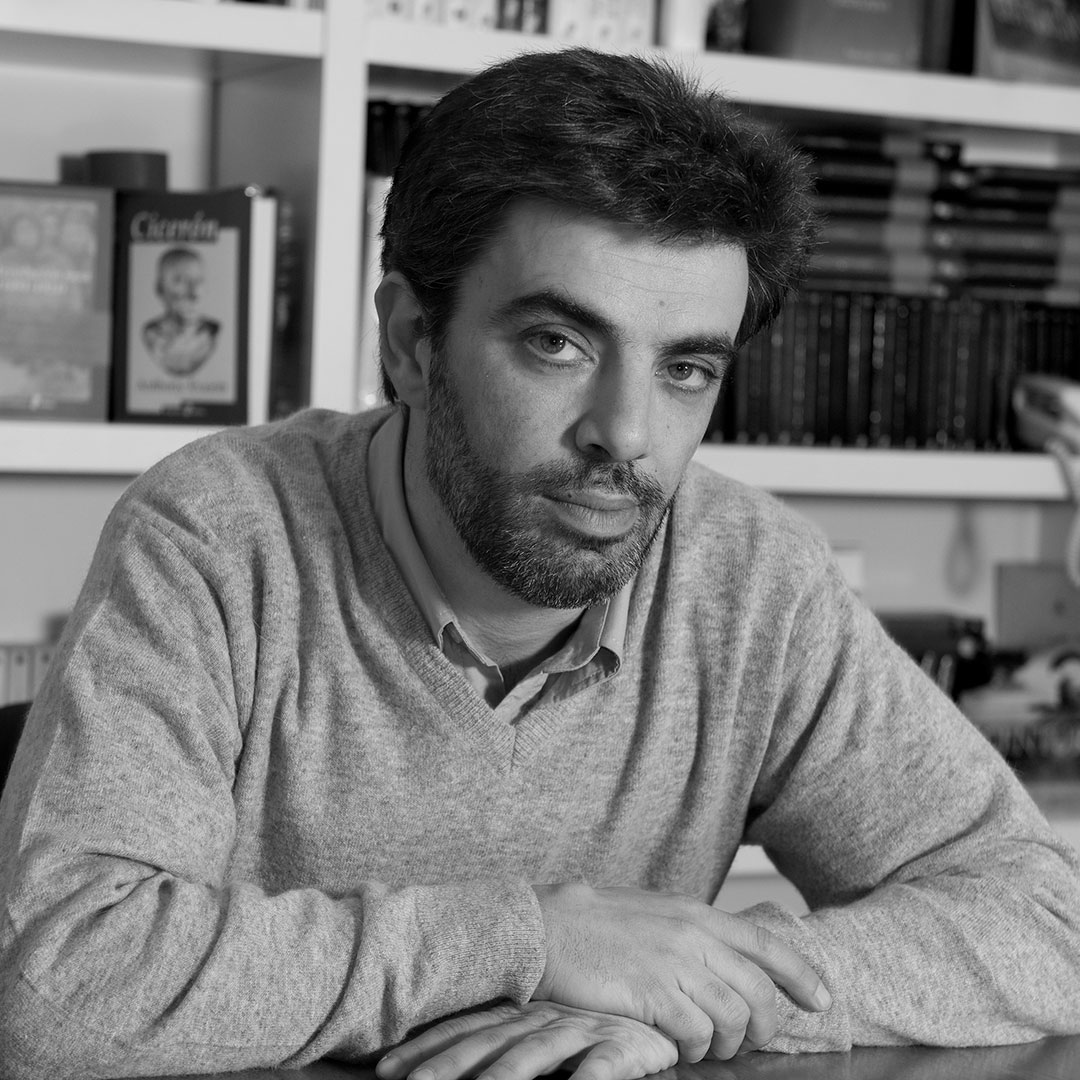 © Fernando Fagnani
Humans plan and destiny decides. In Permanent Residence ("Residencia permanente") the protagonist must react to an external event that he does not control, and which will change the course of his life forever.
Benítez has travelled to a Central American capital for business and at the same time revisit an old lover, of whom he has not had news for a long time and with whom, without knowing it, he has a son. His visit, however, coincides with a popular revolt. Suddenly, a peaceful place becomes a dangerous territory. He calls his client in Buenos Aires and asks to be rescued. The client complies and puts him up in the Argentinean Embassy. He observes the uprising spread from behind the curtains, the chances of escape seem minimal. But Yolanda, an Embassy employee, gives him the key that can get him out, warning him that he will have to put in a lot of effort. The route passes through a forest, in the centre of which he will find a gypsy community and a certain Baidur, the leader of the group, who will be able to help him. Benítez has no choice but to leave and rely on the help of this man and his people. The tranquillity of the forest contrasts with the noisy streets, the friendly atmosphere of the gypsies with the hostility of the city. The community is a small, alien universe; they have their own rhythm, their own rules. Benítez is welcomed and given directions to the neighbourhood where his lover, Rebecca, is supposed to live. When he finds her in her ransacked house, she is dead: she has been one of the chance victims of street violence. He also finds a helpless child – his own son, of whose existence he was unaware. Benítez decides to hand his son over to the gypsies to take care of him while he plans what to do next. He feels a wave of parental emotion for the child before saying goodbye. He promises to come back for him. But his plans do not take account of a final attack that finds him unprepared.
Written in dry, precise and elegant prose, Permanent Residence tells the story of a man who has decided to close the wounds of the past. He has, however, chosen the worst moment to do so. Despite references to some very specific events, the story seems timeless. It has an atmosphere of ease and suspense at the same time. It has a light and silent tone that dominates the rhythm of the narrative. Benítez is not a winner, and in the end he pays with his life. But he is a hero in the sense that with his firmness of character and his skills, he overcomes his fears and all the obstacles he faces. Fagnani is a great observer of destinies and human behaviour.
Quotes
Permanent Residence
NOVELS
Permanent Residence ("Residencia permanente")
Buenos Aires: Emecé (Planeta) 2023, 152 p.

Mar del Plata: The Most-Loved City ("Mar del Plata. La ciudad más querida")
Buenos Aires: Sudamericana 2002, 250 p.