Inside the ForestMónica Subietas
Mónica Subietas, born in Barcelona in 1971, is a Spanish-Swiss journalist and editorial designer based in Zurich. She contributes to Spanish and Swiss publications, writing mostly about topics related to culture, travel, and lifestyle. Additionally, she works part-time for a Swiss institution dedicated to fostering reading among pre-school-aged children in Zurich. In 2010, she founded designary.net, an online Spanish-English dictionary for graphic and editorial design terms, which today has visitors from over 40 countries. Subietas has lived in Barcelona, Madrid, and New York and speaks fluent Spanish, Catalan, English, and German. She is a member of the Cultural Commission at the General Consulate of Spain in Zurich.
For more information, visit the author's website: > monicasubietas.com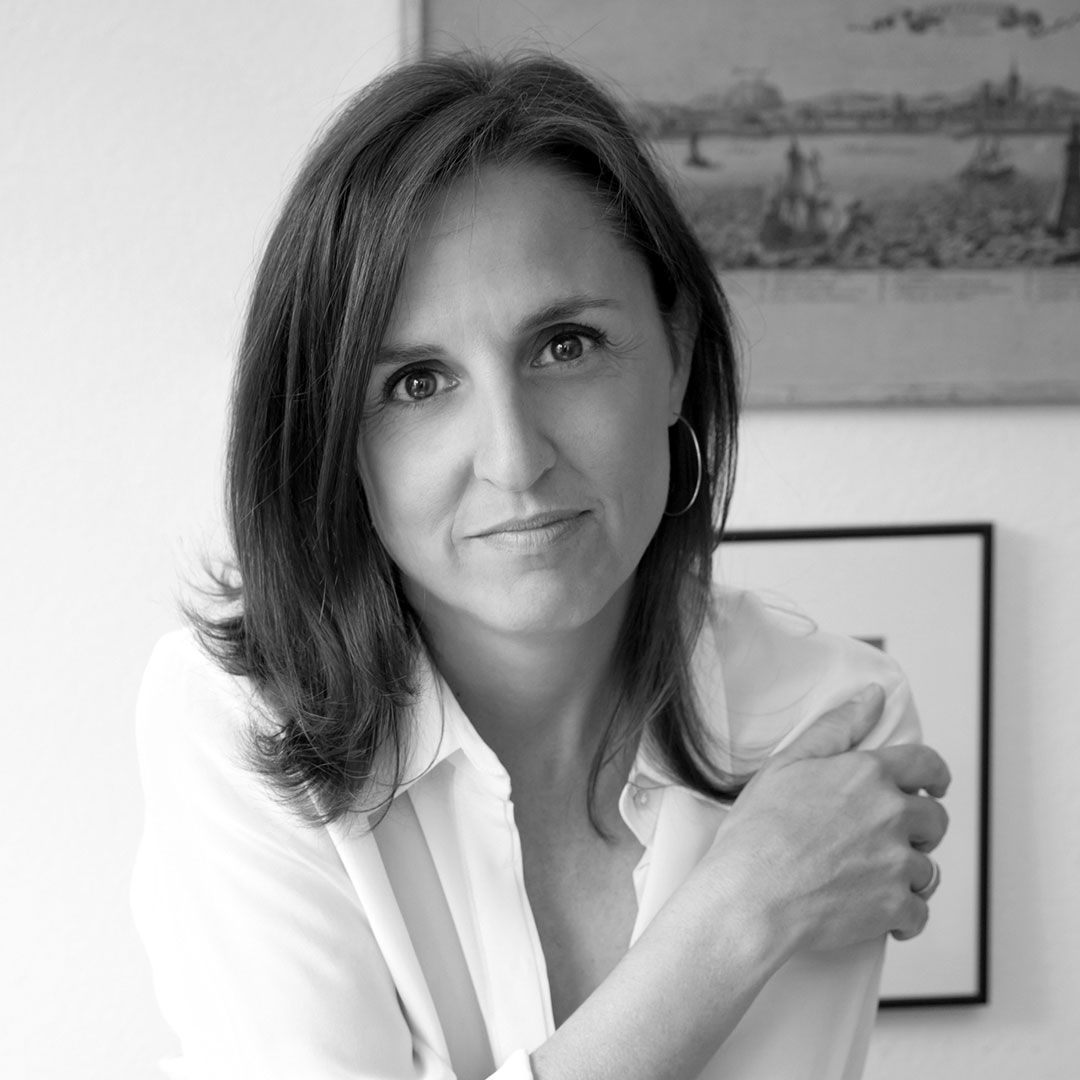 © Luis Lumbreras
In the opening scene, Max Müller, a famous Swiss painter, lies unconscious on the floor of his studio in Zurich. Somebody has shot him with a nail gun. A few months earlier, Gottfried Messmer, owner of the Café Glück, receives his father's legacy: a cane and a sealed letter put in a safety deposit box in a Swiss bank. The cane hides a valuable painting, "Inside the Forest", and the letter, written in 1960 by his father Hermann, urges Gottfried to find its rightful owner: a Jew whom Hermann helped to enter Switzerland illegally in 1942, when the Confederation closed the border to those seeking refuge on racial grounds. But Gottfried is afraid of going over old ground. He had a complicated relationship with his father, who committed suicide when Gottfried was still a child. Therefore, he hangs the painting on the wall in his café. Soon several persons show an interest in the small work of art. Among them is his friend and regular client at the Café Glück, the painter Max, and an anonymous caller. The first suspects that his father was the owner of the painting, while the latter needs money and already has a buyer in the USA. Gottfried removes the painting from the wall, but only when the caller starts threatening him making allusions to Gottfried's girlfriend Julia, he is ready to take action and finally fulfill his father's wish. He comes to terms with him and his past, and also comes closer than ever to Julia, looking now to the future with an optimism that is unusual for him.
The novel is a caleidoscope of characters intertwined with each other in a complex and peculiar way, every detail of its construction is in place. In the process, the reader learns about the true role of Switzerland during the Second World War, the traffic in looted art and the origin of the numbered and dormant accounts. Inside the Forest ("El bosque en silencio") fascinates the reader with a modern love story and a constantly increasing tension. Last but not least, it is a plea for the importance of memory and justice, of friendship and loyalty.
NOVELS
Inside the Forest ("El bosque en silencio")
Spain: Roca Editorial 2023, 256 p.
English sample translation available
Germany: S. Fischer; Argon audiobook 2022 – first print run of the print edition: 25.000 copies · Poland: Arkady 2022

Gas
Work in progress

PHOTOBOOK
Zurich for Book Lovers
trilingual work in progress
Intended to be a small coffee book about places throughout Zurich
where the author enjoyed her passion for books and literature, with
a photo and short text about each location, in a German-English-
Spanish edition.
Zurich for Book Lovers can be extrapolated to other cities and published in any other languages. It could become a full collection of Cities for Book Lovers.