Jesús Zárate (1915-1967), Colombian writer, journalist and diplomat, won the Planeta Prize in Spain in 1972 posthumously for his novel LA CÁRCEL ("The Jail"). Zárate wrote a regular column for the Bogotá newspaper El Espectador and is the author of two novels, numerous plays and story collections.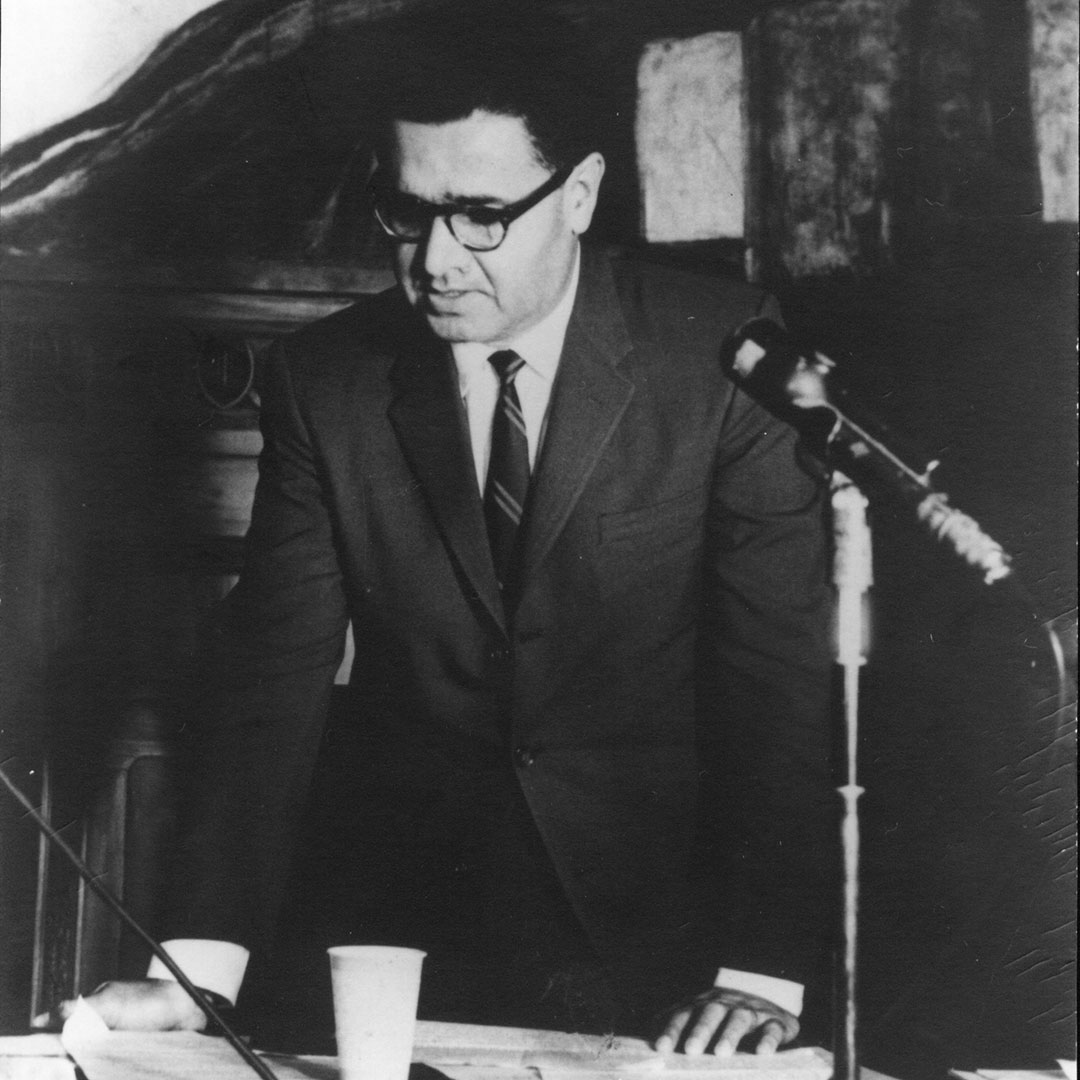 © Estate of Jesús Zárate
La cárcel, which was re-issued in the Colección Premio Planeta and appeared in an English version by Gregory Rabassa in the USA in 2003, has turned out to be a true rediscovery. Even after 30 years, it is still a small literary masterpiece. The book combines a simple, humorous and peculiar story with philosophical reflections upon the absurd human existence in a world, where liberty seems possible only in confinement.
The narrator Antón Castán has been in prison for three years now, although innocent and without a single hearing. His only hope is that one day the artificial rose, which he has planted into a pot with natural soil, may come into bloom. He spends his time reading from his diary to his fellow inmates, lively commentating the entries. When colonel Leyola takes over the prison administration, things worsen and a revolt breaks out. Taking his chance in the tumultuous atmosphere, Antón secretly beats the colonel to death with a club. Though not officially accused, his inmates put him on trial, taking the roles of the judge, the prosecutor and the defender. Was it revenge for Leyola killing his girl-friend? Or could he no longer bear his innocence and therefore wanted to make his imprisonment worthwhile? The jailbirds prosecute Antón, however, he is soon released from jail. But is it freedom? His new-found liberty seems relative to him, and as he leaves his cell, he feels like he is leaving his dead self behind.
ORIGINAL EDITIONS (SELECTION) AND RIGHTS SOLD
NOVELS
La cárcel, Barcelona: Planeta 1972, 1999, 252 p.
Bogotá: Villegas Editores 2003, 284 p.
Spain: Punto de Lectura (world rights Spanish) · USA: Aliform 2003 · Portugal: Oficina do livro 2007
El cartero
Barcelona: Planeta 1973, 209 p.
STORIES
No todo es así, Bucaramango 1948;
Bogotá: Instituto Nacional de Cultura, 2nd ed. 1982, 300 p.