Barbecued HusbandsBetty Mindlin
Betty Mindlin, an anthropologist internationally acknowledged for her defence of the indigenous cause, is intensely involved in the preservation of the myths of the native Brazilian peoples. Her books have already become best-selling classics of contemporary anthropology.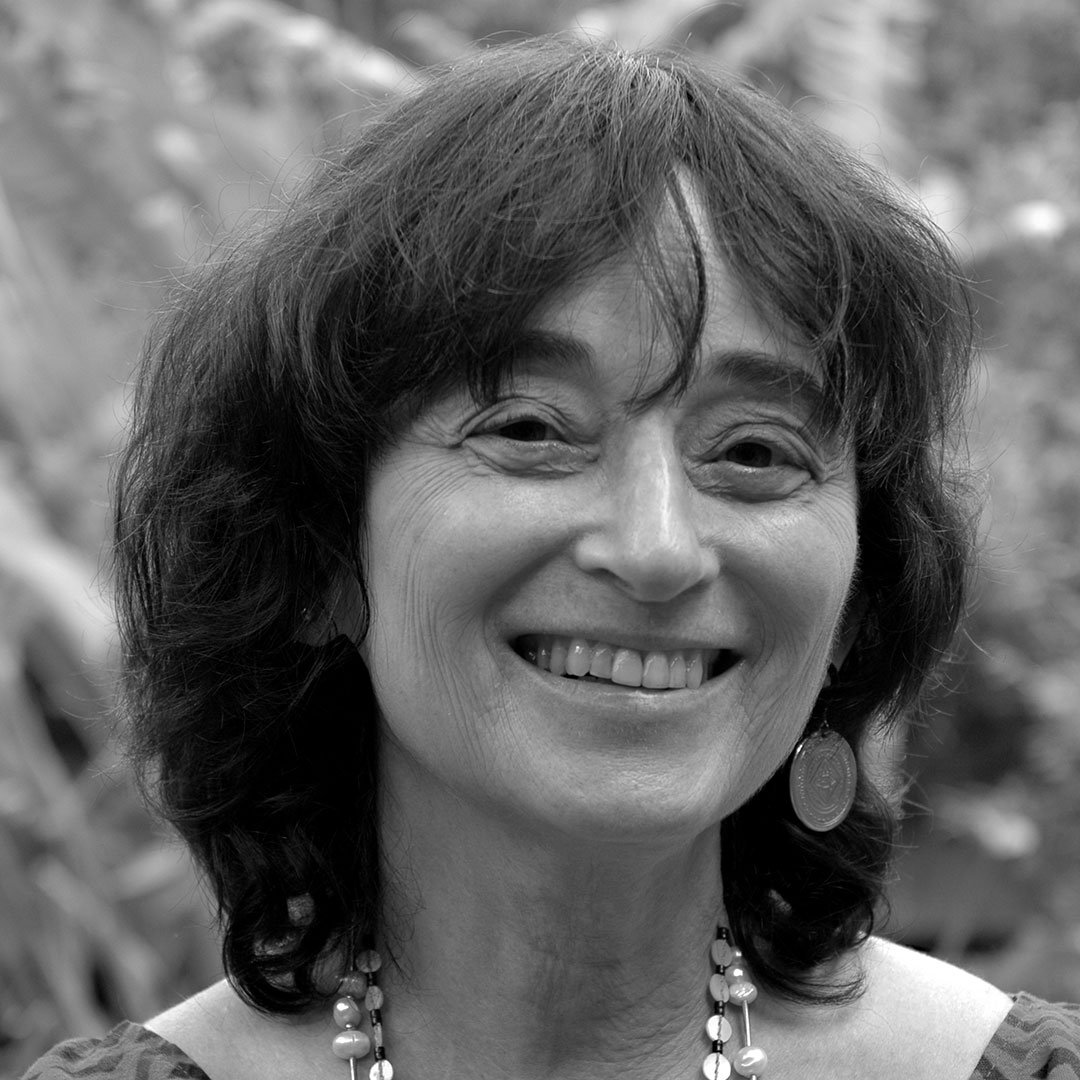 © Lúcia Mindlin Loeb
In her award-winning Moqueca de maridos ("Barbecued Husbands"), Betty Mindlin has collected previously only orally transmitted erotic myths of five indigenous tribes of the Brazilian Amazon. At times erotic, at times romantic, the myths also reveal a violent repression of women and sexual liberty, showing that the indigenous world is not always the paradise we might imagine it to be. Written in uncensored language, Moqueca de Maridos is both an outstanding testimony and highly atmospheric literature.
Betty Mindlin's Diários da Floresta ("Forest Diary") is a passionate report of her experiences among the Suruí. Little by little, the author lets herself get caught up in habits and customs that are new to her, losing her view 'from without'. Fusing personal diary and anthropological notebook, Diários da Floresta escapes any attempt at classification, surprising the reader in an engrossing and original manner.
ORIGINAL EDITIONS AND RIGHTS SOLD
MYTHS
Tuparis e Tarupás
São Paulo: EDUSP/IAMÁ 1993, 123 p.
Moqueca de maridos – Mitos eróticos
Rio de Janeiro: Editora Rosa dos Tempos (Record) 1997, 303 p.
Prize of the Art Critics' Association of São Paulo (APCA)
France: Métailié 2005 · German: Unionsverlag 2006, pb 2008 · Italy: La Linea 2012 · Portugal: Caminho 2003 · Spain: Edicions 62 2005 · UK: Verso 2002
Vozes da origem, estórias sem escrita. Narrativas dos índios Suruí de Rondônia
São Paulo: Ática 1996, 238 p.
Terra grávida
Rio de Janeiro: Rosa dos Tempos 1999, 275 p.
Couro de espíritos
São Paulo: Senac/Terceiro Nome 2001
NON-FICTION
Diários da floresta
São Paulo: Terceiro Nome 2006, 248 p.
France: Métailié 2008