Grande sertãoJoão Guimarães Rosa
João Guimarães Rosa is the author of the epic masterpiece Grande sertão: veredas. Born in Cordisburgo, a rural town in the federal state of Minas, João Guimarães Rosa is undoubtedly the giant of Brazilian prose fiction in the twentieth century. After working as a doctor for two years, he entered the Ministry of Foreign Affairs and was named Vice-Consul in Hamburg, Germany, in 1938. From 1942 to 1944 he worked in Bogotá. After his return to Brazil he occupied various important official positions for his country. In 2008, Brazil and the world celebrated his one hundredth birthday.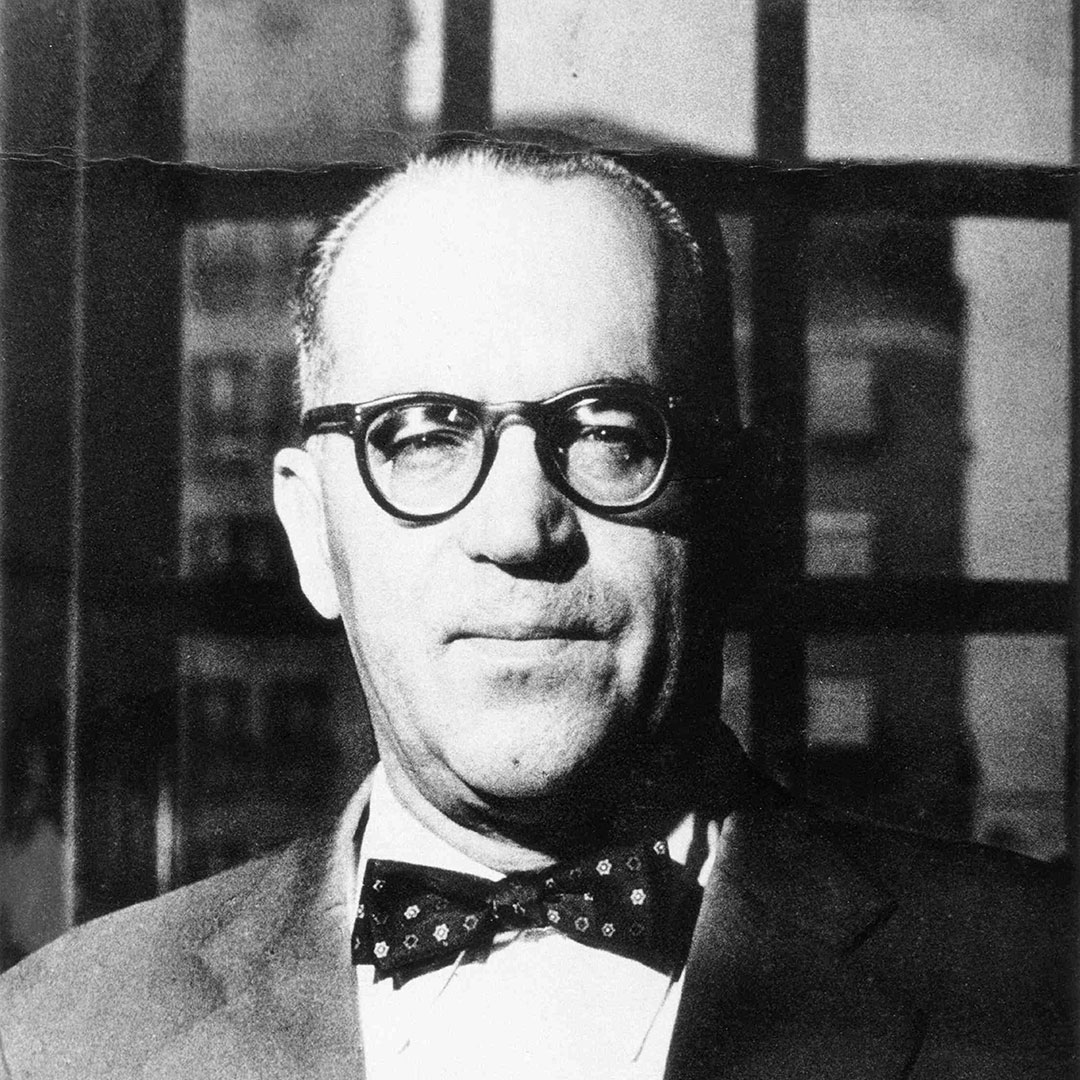 © João Guimarães Rosa
Sagarana // Corpo de baile
Guimarães Rosa's first collection of short stories, Sagarana, had an explosive effect upon the Brazilian literary scene. In this classic, the author evokes the unique universe of the Sertão in the style that was to become his trademark. Called the "James Joyce of the Portuguese language" because of innovations like the use of neologisms and an oral story-telling technique, Guimarães Rosa confounds places and landscapes, intermingling the real, the imaginary and the fantastical.
After the publication of Grande Sertão: Veredas, Guimarães Rosa returned to the genre of short fiction and published several collections of stories and novelettes, among others Corpo de baile ("Corps de Ballet").
Guimarães Rosa received the most important literary awards of his country and has been translated into numerous languages.
ORIGINAL EDITIONS
Guimarães Rosa's work is being published by Nova Fronteira in Rio de Janeiro.
Please ask for detailed information on the rights sold abroad.

NOVELS
Grande Sertão: Veredas (1958)
São Paulo: Nonada Cultural Ltda. 2022, 602 p.
Greek: Bibliotheque
Corpo de baile (1956) Includes:
· Manuelzão e Miguilim, 32nd ed. 2001, 260 p.
· No Urubuquaquá, no Pinhém, 9th ed. 2001, 314 p.
· Noites do sertão, 15th. 2000, 260 p.
Czech Republic: Torst 2010
STORIES AND SHORT PROSE
Sagarana (1946), 2001, 414 p. Includes:
· A hora e a vez de Augusto Matraga, 10.ed. 1996, 56 p.
· O burrinho pedrês (1946), 1996, 104 p.
France: Chandeigne 2016
Primeiras estórias (1962), 49th ed. 2001, 236 p.
Sweden: Tranan 2018
Estas estórias (1969), 5th ed. 2001, 284 p. Includes:
· O meu tio Iauaretê
France: Chandeigne 2016
Tutaméia (1967), 8th ed. 2001, 268 p.
Ave, palavra (1970), 5th ed. 2001, 384 p.
(contos & crônicas)
POETRY
Magma (1936), 1st ed. 1997, 148 p.
FOR CHILDREN
Fita verde no cabelo, 5th ed, 1992, 32 p.
O burrinho pedrês (1946), 1996, 104 p.
France: Chandeigne 2016
CORRESPONDENCE WITH THE AUTHOR'S TRANSLATORS,
PUBLISHED BY NOVA FRONTEIRA
(Italian) Bizzarri, Edoardo/Guimarães Rosa, 2003, 208 p.
(German) Meyer-Clason, Curt/ Bussolotti, Maria Aparecida Faria
Marcondes/ Guimarães Rosa, 2003, 448 p. (Prêmio Jabuti)