São Paulo Literature Prize 2008Tatiana Salem Levy
Tatiana Salem Levy is a Brazilian writer living between Rio de Janeiro and Lisbon. She was born in Portugal in 1979, grandchild of Turkish Jews and daughter of Brazilians in exile during the dictatorship. Salem Levy holds a PhD in Literature. Her debut novel The House in Smyrna  ("A Chave de Casa") was an immediate bestseller and has been translated into several languages. The book was awarded the São Paulo Literature Prize and was a finalist for the Jabuti Prize in 2008. The author is a regular presence at national and international literary festivals and was selected among the Best of Young Brazilian Novelists 2012 by Granta magazine. Her story Lost Time was highly praised by Ian McEwan and her novel The House at Smyrna has been voted by The Guardian among the Best Books of 2015. The Independent counts Tatiana Salem Levy among the best authors of the present Brazilian literature.

Her story TEMPO

PERDIDO

("Lost Time") was praised highly by Ian McEwan:
»
I thought it was a wonderful story that wears its symbolism very lightly. I was very touched.

«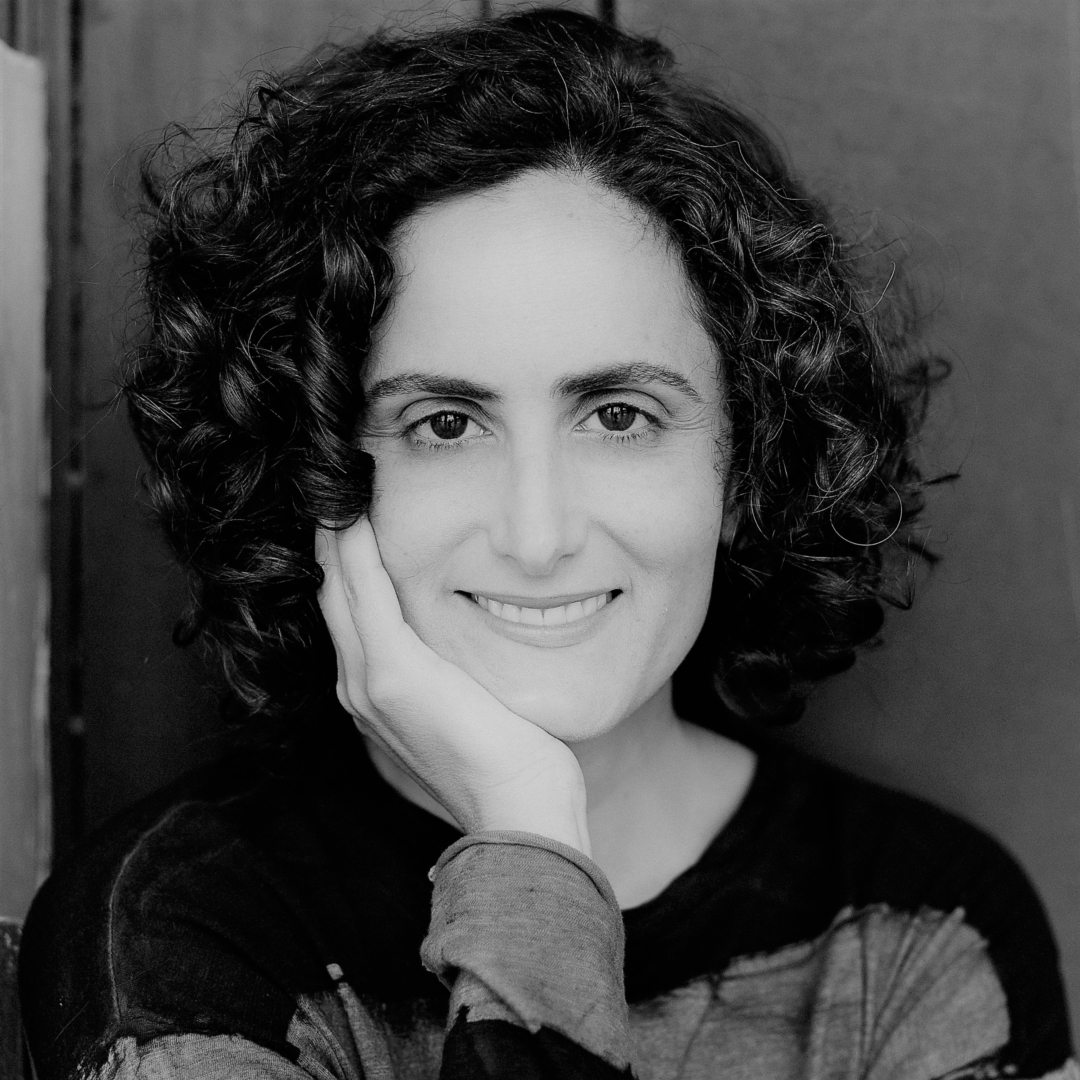 © Julia Seloti
Vista Chinesa: It's 2014. Brazil and especially the city of Rio de Janeiro are euphoric. The Fifa World Cup is about to start, the 2016 Olympics are in sight. Construction is booming and real estate values are high. There is the feeling that Brazil has found a new path. A time of hope.
Júlia is a partner in an architecture firm in charge of some projects for the Rio Olympics. On the day of a meeting at City Hall, Júlia goes running. Since her teenage years she is obsessed with having a "perfect body", thin and healthy thanks to diet and exercise. But along the way, someone holds a gun to her head and takes her to an isolated area. Júlia thinks that she would be killed as soon as the aggressor finished his deed. But she survives.
The physical description of the rape is treated delicately. The story focuses on Júlia and her attempts to communicate and rationalize the disgust she feels over having been raped. The rosary of pain, the overwhelming feelings of filthiness and guilt so common among victims of sexual violence, is described with great narrative skill. So are the successive trips to the police to identify suspects. And the sloppy and sometimes rude policeman, with little concern for the welfare of this citizen. Not everything is horror and darkness, however. The story is told to the protagonist's children, a girl and a boy, years after the terrible episode and in a Brazil already stripped of its party clothes. A "message in a bottle" format, as the protagonist one day feels an urgent need to tell her children about the violation of the body which they came from.
Vista Chinesa is an impacting novel based on a true episode of sexual violence experienced by a friend of the author. The real-life rape during a run in the area known as Vista Chinesa, a lush Atlantic Forest in the middle of the metropolis. The identity of the friend and further details are addressed in a note at the end of the text. Vista Chinesa is the story of a woman and a city raped.
When Ana learns that she may be gravely ill, she retreats to a friend's house in the countryside to face her demons, both past and future.
Having avoided her past for so long, Ana is finally forced to confront the tragedies that beset her family: the death of her beloved half-sister, her only ally when she didn't know who to turn to when faced with an impossible choice, and what followed after. On her own in the countryside, Ana is set on deciphering a family curse which she believes to be at the root of it all, unravelling her ancestors' unhappy stories. But real life soon catches up with her when she meets the mysterious Daniel, an artist who has chosen the wilderness to deal with his own problems. As they start sharing their pasts, a fragile future starts to emerge.
Superbly written, Paradise ("Paraíso") is a gripping novel about the surprising power of overcoming adversity and shaping our own fate.
Largely autobiographical, The House in Smyrna ("A Chave de Casa") is a gripping story spanning three generations and three continents that takes up contemporary issues in a rather unusual way. When her Turkish grandfather gives her a key to a house in Smyrna, the narrator sets out on a fascinating voyage into the past. While her Jewish grandparents had to flee from the Inquisition in Portugal to Turkey, in Brazil, her parents were persecuted as communists. Caught up in memories not her own, the young woman is haunted by her present, finding out who she truly is – and who she wants to be. A vibrant and original novel.
Have a look at an English extract on bookanista here!
Quotes
The House in Smyrna
Two Rivers ("Dois Rios") tells two parallel love stories whose protagonists share a dark secret. When Joana meets Marie-Ange on Copacabana beach, it is love at first sight. They embark on a passionate relationship in Corsica and Dois Rios, the place of Joana's childhood. When Joana's estranged twin brother Antonio sees Marie-Ange in Paris, he is immediately infatuated with her. Feeling finally able to make peace with his sister, he decides to face the demons of their past, remembering how very close they used to be. But then Marie-Ange abandons them both… Writing in beautifully atmospheric prose, Tatiana Salem Levy spins two tales that complement and contradict each other at the same time, irrevocably changing the characters in the process. An unforgettable read.
Pirapora, the Curupira,  lives in Brazil's rain forest and enjoys scaring hapless visitors with his red hair, green fur, yellow eyes and backward feet, laughing his head off whenever he succeeds. Janaína is a girl from the city who adores wearing tingly jewelry. Her mother is white, her father Indian. Janaína is sent to her grandparents to spend the summer in Amazonia but the mere thought of all the insects and plants and strange noises makes her shake with fear. Then Janaína and Piarpora, the Curupira, meet unexpectedly. After the first shock, they start living the most fantastic adventures together. Playfully giving us a glimpse of the diverse cultures that coexist in Brazil, this beautifully illustrated and superbly written book shows us how two beings who couldn't be more different from one another can become friends. The Curupira is a mythical creature from Brazilian folklore who protects the forest and its animals.
NOVELS
Vista Chinesa
São Paulo: Todavia 2021, 112 p.
Film rights sold to O2
Australia: Scribe 2022 · France: Folies d'Encre 2022 · Germany: Secession Verlag 2022 · Italy: La Nuova Frontiera · Poland: Kropek · Portugal: Elsinore (20/20) 2021, 2022 · Spain: Libros del Asteroide 2022 · UK: Scribe 2023 · USA: Scribe 2023

Paradise ("Paraíso")
Rio de Janeiro: Foz 2014, 176 p.
English sample translation by Alison Entrekin available
Portugal: Tinta da China 2016
Two Rivers ("Dois Rios")
Rio de Janeiro: Record 2011, 224 p.
Finalist of the São Paulo Literature Prize 2012
Finalist of the Portugal Telecom Prize 2012
France: Folies d'Encre 2015 · Italy: Cavallo di Ferro 2013 · Portugal: Tinta da China 2012
The House in Smyrna ("A Chave de Casa")
Rio de Janeiro: Record 2007, pb 2013, 208 p.
São Paulo Literature Prize for best debut novel 2008
Finalist of the Jabuti Prize 2008; Finalist of the Zaffari &Bourbon Prize 2009
German sample translation available
Albania: Ombra · Australia: Scribe 2015 · Croatia: Hena-Com 2016 · Egypt: Al Arabi 2019 · France: Buchet-Chastel 2011 · Italy: Cavallo di Ferro 2011 · Portugal: Cotovia 2007 · Romania: Meteor Press 2013 · Spain: El Aleph 2010 · Sweden: Sadura · Turkey: Kuraldisi Yayincilik 2011 · UK: Scribe 2015 · Uruguay: Banda Oriental · USA: Scribe 2015

ESSAY
The World Is Not Going to End ("O Mundo Não Vai Acabar")
Rio de Janeiro: José Olympio 2017, 180 p.
CHILDREN'S BOOKS
Tanto Mar
Rio de Janeiro: Galera Record 2013, 40 p.
Pirapora, the Curupira
Rio de Janeiro: Tinta da China Brasil 2012, 56 p.
Highly recommended for young readers by the FNLIJ 2012
FNLIJ Award for the best children's book debut 2013
English translation by Alison Entrekin available
Portugal: Tinta da China 2012
SHORT STORIES
Primos: Histórias da Herança Árabe e Judaica
(editor, with Adriana Armony)
Rio de Janeiro: Record 2010, 320 p.
More short stories in several anthologies.
PARTICIPATION IN ANTHOLOGIES
Brazil 25 – 2000-2015 ("Brésil 25 – 2000-2015")
Paris: Métailié 2015
Novel of the World
Milan: Fondazione Arnoldo e Alberto Mondadori 2015
Other Carnivals: New Stories from Brazil
UK: Full Circle 2013
Wenn der Hahn kräht: Zwölf hellwache Geschichten aus Brasilien
Hamburg: edition fünf 2013
Popcorn unterm Zuckerhut
Berlin: Wagenbach 2013
Granta 121: Best of Young Brazilian Novelists
London: Granta 2012
(short story O Rio Sua)
Brazil: Alfaguara 2012 · Spain: Duomo 2012

Desert
London: Litro Magazine 2012
O Conto Brasileiro Contemporâneo
Santiago de Compostela: Edicións Laiovento 2011
Brasilien berättar: Ljud av steg
Stockholm: Tranan 2011