Miguel Torga (1907-1995) is regarded as one of Portugal's most outstanding authors. For many he is also the most important poet since Fernando Pessoa. Born Adolfo Correia da Rocha in 1907 in São Martinho da Anta, a village in Portugal's poorest region – Trás-os-Montes – his life as the son of a small farmer was not always easy. At the age of thirteen he had to go to Brazil to work on his uncle's farm. He returned to Portugal at the age of twenty-two and began to study Medicine in Coimbra.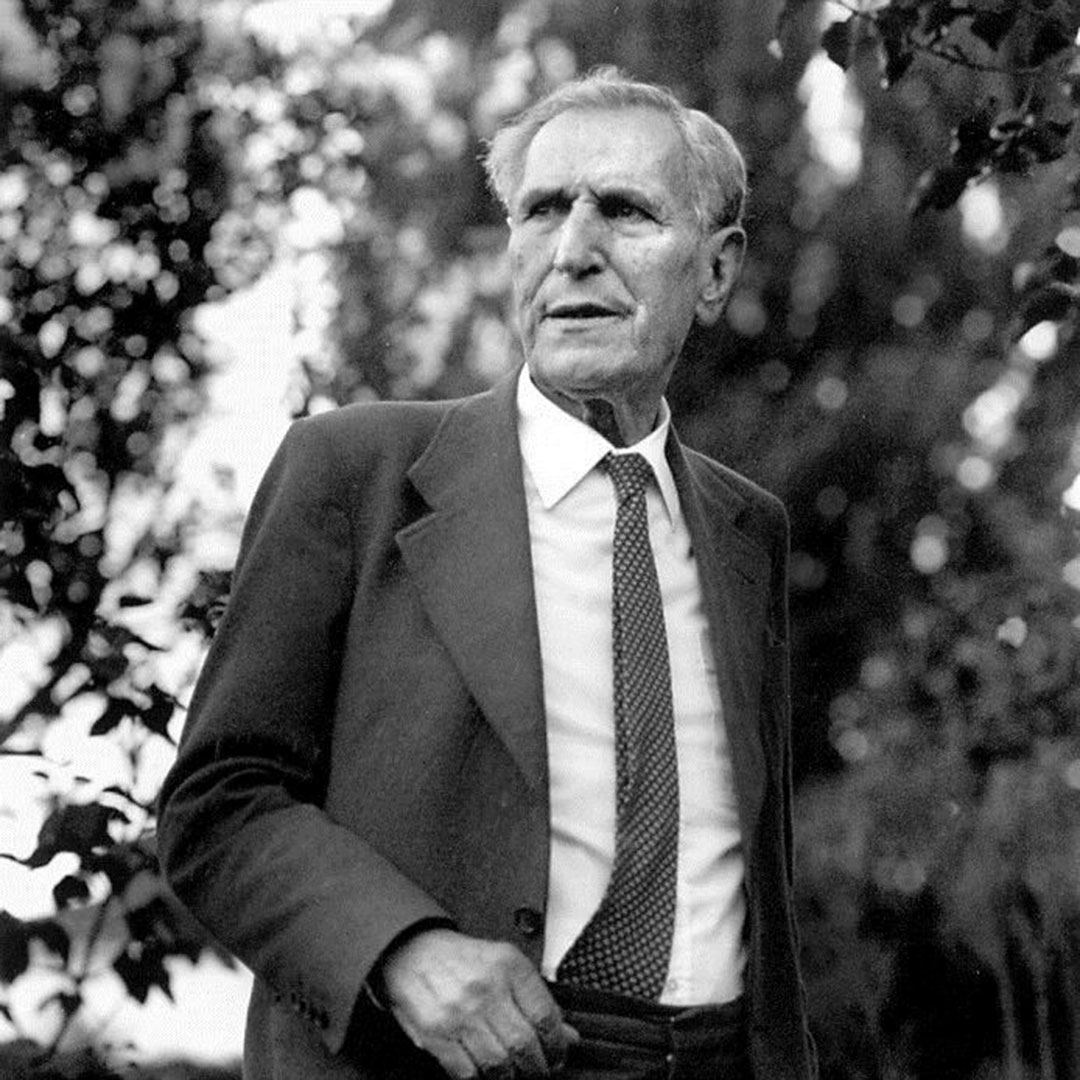 © Estate of Miguel Torga
Despite his obligations as a writer, he never abandoned his profession as a doctor and always felt closest to the simple people from the region where he was born. He encouraged resistance to dictatorship and fascism not just in theory; he even suffered imprisonment for his convictions. Only seldom did Torga interrupt his secluded life in the university city of Coimbra to make public appearances. He was awarded numerous national and international prizes for his multifaceted and comprehensive oeuvre. He published a total of 40 volumes: novels, short-stories, plays, poetry and diaries. Miguel Torga's oeuvre exudes the scent of earth, reveals a dominant love for concrete things, and portrays the simple people of northern Portugal, whose mysteries and myth gain entry intothe author's lyrical and narrative work. Torga's deliberately archaic style possesses the vividness and originality of the language of the farmers of northern Portugal. In its conciseness, his prose mirrors the ruggedness of their rural homeland.
Represented for Dom Quixote, Portugal.
Torga's work is now being published by Publicações Dom Quixote, Lisbon.
Please ask for detailed information concerning the rights sold abroad.
A criação do mundo, 1937-1981, 560 p.
Bichos, 1940, 128 p.
Diários, 1941-1990, 368 p.
Rua, 1942, 191 p.
O senhor Ventura, 1943, 115 p.
Novos contos da montanha, 1944, 327 p.
Selected among 10 of the best books set in Portugal by The Guardian, 2020
Vindima, 1945, 344 p.
Portugal, 1950
Pedras lavradas, 1951, 199 p.
Traço de união, 1956, 159 p.
Contos da montanha, 1962, 227 p.
Poemas ibéricos, 1966, 80 p.