Lucía Puenzo, born in Argentina in 1976, has a degree in Literature and studied at the National Film Institute (INCAA) in Buenos Aires. She is a script writer for film and TV and has written feature films, documentary films and mini-series. In 2010, Lucía Puenzo was selected for the first-ever issue Best of Young Spanish-Language Novelists of the prestigious English literary magazine Granta. In 2015, her TV series CROMO was selected as the only Latin American entrant in the newly created Prime Time section at the Toronto Film Festival. Puenzo's latest work spans from film to television and includes "The German Doctor" (Wakolda) as well as the showrunning the Amazon Original "La Jauría" (The Breed).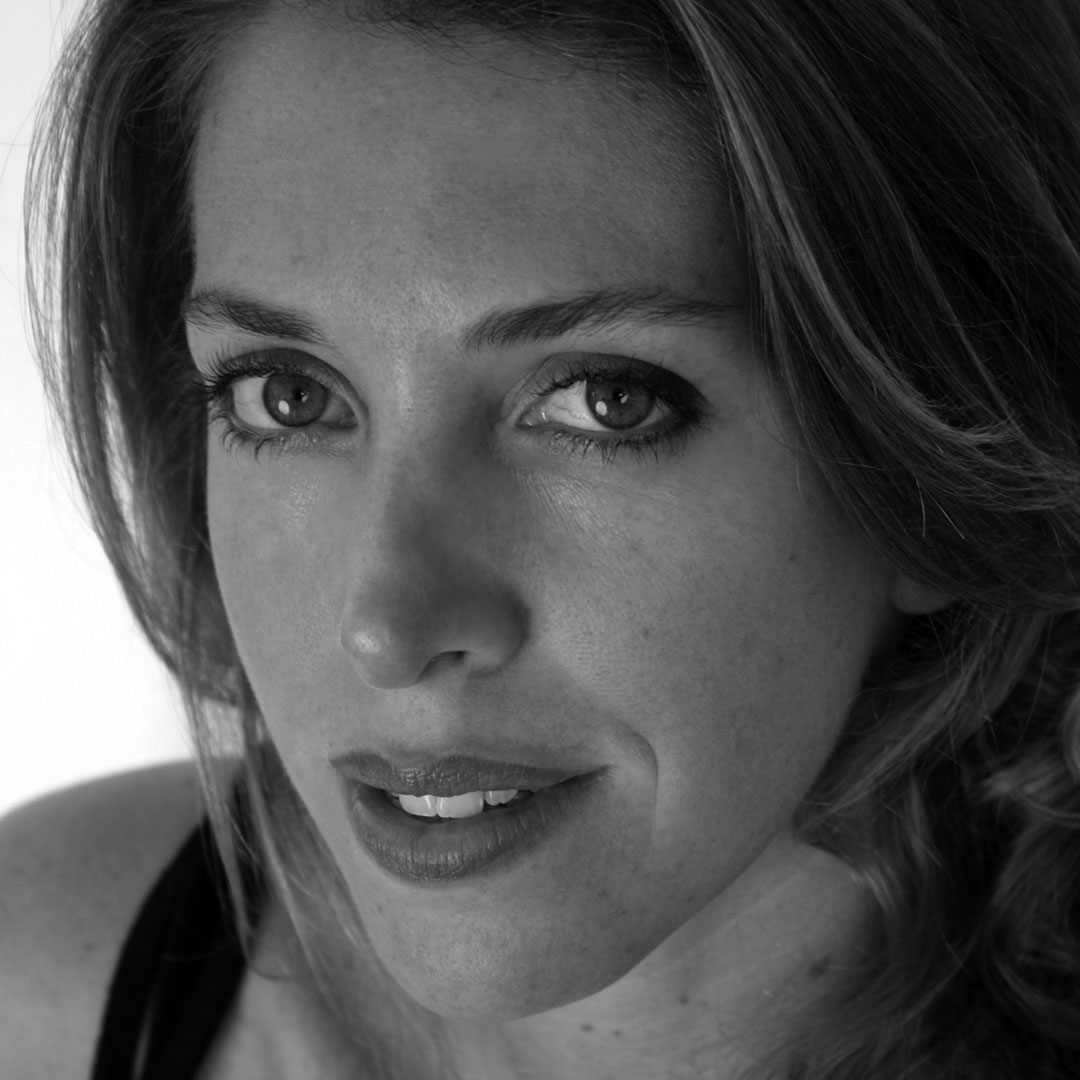 © Laura Ortego
Ismael, La Enana and Ajo are too young to be arrested as burglars. An open window in the bathroom, a frightened cat, a faint smell of garlic: These are the only traces left by the best break-in gang in Buenos Aires. Only weeks later do the residents notice that some items are missing – clothing, jewellery and money. A security guard is the only one who knows who the invisible thieves are: a couple of teenagers and a six-year-old living in an abandoned railway carriage. They have never seen the sea until they take on an ominous assignment on the swanky Uruguayan coast: they are to clear out nine luxury villas, part of a plot in which the three are only peripheral figures. For who knows when invisible people disappear? Fast-paced, Lucía Puenzo tells in her new novel of three outsiders who can rely only on themselves. Until the dramatic end, The Invisibles ("Los Invisibles") plumbs the depths of wealthy society, which defends its privileges ruthlessly and leaves the dirty work to others.
Wakolda is a highly intelligent drama about the Nazi doctor Josef Mengele's exile in Patagonia. While continuing his research into racial purity , Mengele gains the trust of the midget Lilith. The girl soon starts to feel flattered by his attention for herself and her doll Wakolda, and does not discover his real intentions until the very end … This cleverly plotted novel succeeds in unmasking Mengele through his actions and his cruel concept of humankind.
The Lobster's Fury ("La furia de la langosta") is told through the eyes of eleven-year-old Tino. His father Razzani, a powerful manager of a large financial empire with political connections, is suddenly persecuted by the media and the justice system. While Tino makes great efforts to understand what is going on around him, he is condemned to witness his world collapsing.
The Curse of Jacinta Pichimahuida
The Curse of Jacinta Pichimahuida ("La maldición de Jacinta Pichimahuida") is based on true events, which triggered a scandal in Buenos Aires in 2004. It is a harsh criticism of the media, and in view of certain television programmes, for which children and teenagers are recruited to boost viewing figures, only too topical. And yet, Lucía Puenzo's novel is also a beautiful love story: That of Pepino and Twiggy, and of him and his father, whom he finally rescues from his mother's obsessions and takes into his care.
As Pepino and Twiggy meet on the coach from Buenos Aires to Mar del Plata, both fall in love for the first time, discovering a world they had not dared to hope for. Yet the past seems insurmountable, the two of them fallen out and lonely existences at the age of thirty, victims of their ambitious parents and messed up careers. One night Pepino thinks he recognises Santa Cruz on the street, although it had been a while since he had been ceremoniously buried. Naked and out of his mind, he runs onto the street, desperately collecting the last scraps of a manuscript that he believes to be the screenplay of his future.
When he abandons Twiggy for a whole night because he runs into Jacinta by chance, her latest glimmer of hope evaporates. She signs on as a porn actress, while Pepino is caught up in a swirl of deaths of former soap actors
9 Minutos captivates the reader by its rapid tempo and scenically structured chapters. It's all haywire in the life of the five protagonists, who take turns in telling their part of the story, whilst one of them, the recently sacked television presenter Iván, dares to take his first skydive, a free fall of nine minutes. The marriage of Iván and Uma is about to fail as Iván finds documents which convince him that Uma's affair as a student with the charismatic university professor Vinelli covertly smouldered on for all these years. Their two voices are joined by those of the twelve-year-old son Tiano, the gay family friend of the Buba's and a young female photographer.
In both novels Lucía Puenzo knows to entertain and simultaneously introduce alternative relationship and family models with great implicitness.
The Fish Child ("El niño pez") tells of the relationship between two girls of very different backgrounds. Lala is a teenager who lives in an upper-class neighbourhood of Buenos Aires and discovers her love for Guayi, a seventeen-year-old maid working in her house. They plan a future together near the Ypacaraí Lake, where Guayi comes from. As Lala discovers that her father, the influential intellectual Brontë, is sleeping with the girl, she hands him a glass of poisoned milk. The day after his death Guayi disappears and Lala sets off to the lake with her dog Serafín, the narrator of the novel. From the metropolis the bus rumbles out into a Latin America – the story is conceivably a road movie – where archaic elements coexist with shrill modernity. Lala digs into Guayi's past: her first love, a town boy who is now the most famous actor of Paraguayan television, her pregnancy, and the legend of a fish boy who guides the drowned to the bottom of the lake. Agile, sordid and fun too, Lucía Puenzo's first novel surprises by an individual pace of prose and the intelligence of its writing.
NOVELS
The Invisibles ("Los invisibles")
Buenos Aires: Tusquets 2018, 196 p.; Barcelona: Tusquets (worldwide exc. Cono Sur) 2021
English sample translation available
Nominated for the German LiBeraturpreis 2020
Brazil: Gryphus · France: Stock 2019 · Germany: Wagenbach 2018, pb 2020
Wakolda
Buenos Aires: Emecé/Planeta 2011, 2013, 2014, 203 p., México D.F.: Tusquets 2015, 216 p.
Film rights sold, co-production by Historias Cinematográficas, Pyramide, Wanda Visión and Dreamers Joint Venture, presented at Cannes, released in September 2013
Selected for Un Certain Regard at Cannes Film Festival 2013.
Brazil: Gryphus 2014 · Czechia: Garamond 2022 · France: Stock 2013 · Germany: Wagenbach 2012, pb 2013 · Hungary: Európa 2014 · Italy: Guanda 2014, pb 2015 · Kuwait: Alsurra 2019 · Mexico: Tusquets 2015 · Norway: Gyldendal 2013 · Poland: Replika 2014 · Spain: Duomo 2014 (avail.) · Turkey: Dogan 2015 · UK/USA: Hesperus Press 2014
The Lobster's Fury ("La furia de la langosta")
Buenos Aires: Mondadori 2010, 229 p.
France: Stock 2012 · Spain: Duomo 2011 (avail.)
The Curse of Jacinta Pichimahuida ("La maldición de Jacinta Pichimahuida")
Buenos Aires: Interzona 2007, Emecé/Planeta 2013, 304 p.
France: Stock 2011 · Germany: Wagenbach 2010
9 Minutos
Buenos Aires: Beatriz Viterbo 2005, Emecé/Planeta 2013, 176 p.
The Fish Child ("El niño pez")
Buenos Aires: Beatriz Viterbo 2004, Emecé/Planeta 2013, 160 p.
Film directed by Lucía Puenzo, produced by Luis Puenzo and Wanda Visión. Presented at the Berlinale 2009
Brazil: Gryphus 2009 · France: Stock 2010 · Germany: Wagenbach 2009 · Italy: La Nuova Frontiera 2009 · Romania: Univers 2011 · Spain: Caballo de Troya 2009 · Turkey: Dogan 2012 · USA: Texas Tech University Press 2010
STORIES
In the Hotel Capsule ("En el hotel cápsula")
Buenos Aires: Mansalva 2017, 104 p.
Cohiba
Israel: Ilmor (online edition in English/Spanish/Hebrew) · UK: Granta 2010
PARTICIPATION IN ANTHOLOGIES
Asado Verbal
Germany: Wagenbach 2010
(Excerpt of La furia de la langosta)
Granta Magazine: The Best of Young Spanish Language Novelists
UK: Granta 2010
(Short Story Cohiba)
SCREENPLAYS
Dive ("La Caída")
2022, directed by Lucía Puenzo
Nominated for the Silver Condor 2022 for the Best Argentinian Coproduction
Nominated for the Mexican Silver Goddess 2022 for the Best Screenplay
Señorita 89
2022, directed by Lucía Puenzo
Nominated for the Mexican Produ Award 2022 for the Best Screenplay
Wakolda
2013, directed by Lucía Puenzo
The Fish Child ("El niño pez")
2009, directed by Lucía Puenzo
XXY
2007, directed by Lucía Puenzo
Grand Prix de la Semaine de la Critique at Cannes Film Festival 2007

A través de tus ojos
2006, directed by Rodrigo Fürth
La puta y la ballena
2003, directed by Luis Puenzo
Historias cotidianas
2000, directed by Andrés Habegger