El guardián de la calle ÁmsterdamSergio Schmucler
(1959-2019)
Argentina / Mexico
Sergio Schmucler, born in Córdoba, Argentina in 1959, went into exile to Mexico at the age of seventeen where he studied social anthropology and screenwriting. Since 2002 he lived between Mexico and Argentina. In 2001 he received the Ariel Award from the Mexican Academy of Film for the screenplay of CRÓNICA DE UN DESAYUNO. His recent film credits were for the documentary film GUACHOS DE LA CALL. MEMORIAS DEL DESARRAIGO (Argentina, 2015) and the TV documentary series CANCIÓN URGENTE (Argentina, 2013). Sergio Schmucler was a tireless fighter for human rights, a relevant scriptwriter and novelist.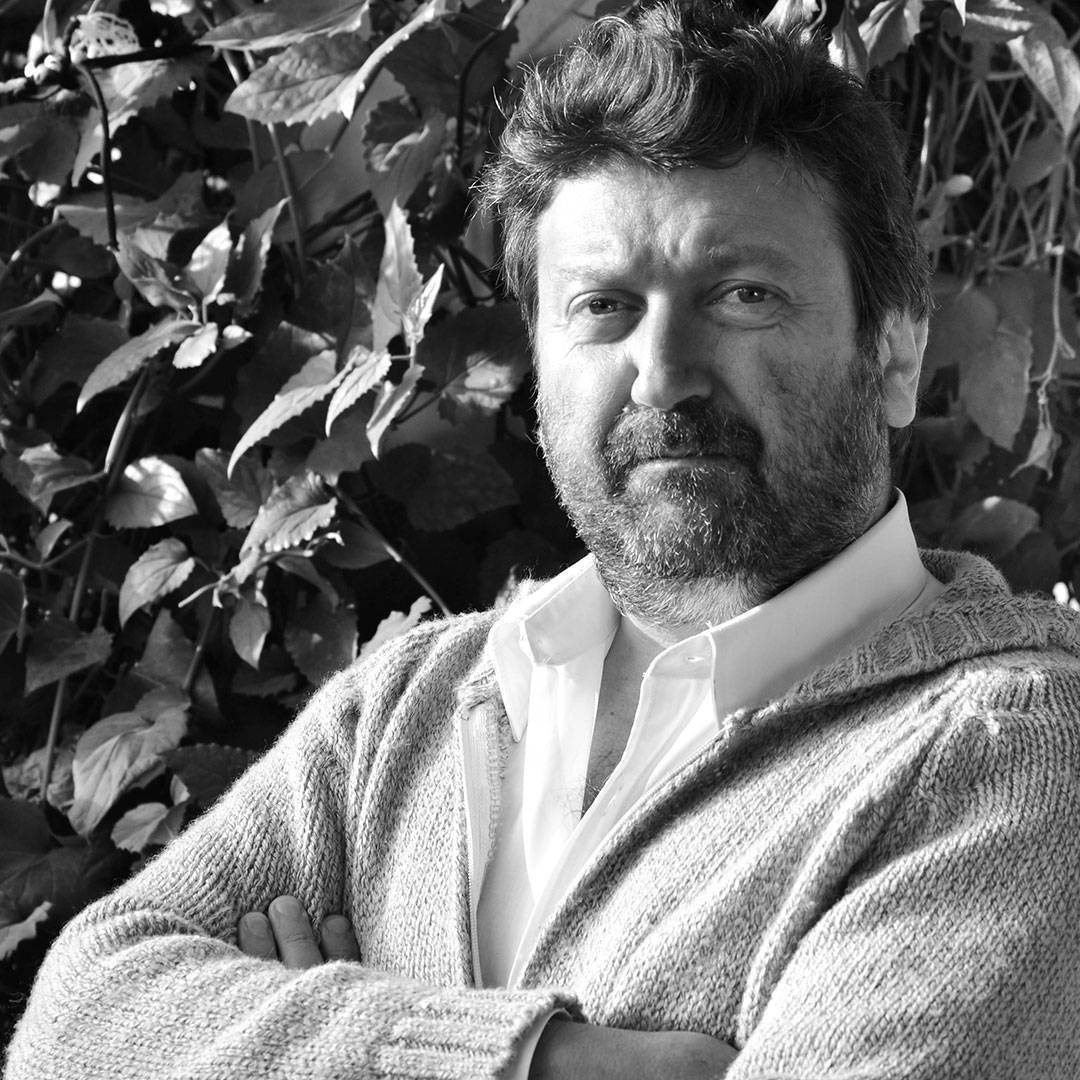 © The Estate of Sergio Schmucler
The Guardian of Amsterdam Street
There is a street in Mexico City formed like an ellipse. If you walk by it, you will find yourself passing by the same places again and again. This disturbing detail brings us into the world of Galo, a child who lives in this street and is trapped within his interpretation of a double family mandate: his father has told him "you'll be a carpenter or you will not be anything," whereas his mother has told him "my son will never leave this house." Galo chooses to be nothing and not to leave his home. But the world and history end up coming to his home. After his father goes away with another woman, his mother rents out rooms which are occupied for a time by a Jewish family fleeing the Nazis, by a Spanish barber who escaped the civil war, and by some young Latin American revolutionaries. Galo observes and lives together with these people, trying to understand their ideals and their lives, which in turn will allow him to create his own view of the world and witness important events of the twentieth century.
The Guardian of Amsterdam Street ("El guardián de la calle Ámsterdam") is a cool and bright book, relating both big and small dramas with humour. A deeply human book that tells a moving story and the possible ways of being in the world and transforming it through our actions. It raises many questions. Perhaps one of the most powerful is this: What can we contribute – from joy or from anger – to bring about what we think needs to happen?
Quotes
The Guardian of Amsterdam Street
NOVELS
La cabeza de Mariano Rosas
Buenos Aires: Marea Editorial, 2018, 176 p.
The Guardian of Amsterdam Street ("El guardián de la calle Ámsterdam")
Buenos Aires: Noches Blancas 2013, 197 p.
English sample translation available
Canada: House of Anansi Press · France: Liana Levi 2017 · Italy: Musicaos · Mexico: Elefanta 2014
Detrás del vidrio
Buenos Aires: Siglo XXI 2000, 222 p.
Mexico: Ediciones Era 2000
FEATURE FILMS (SELECTION)
La Sombra Azul, Argentina 2012
Screenplay, Production and Direction
La Herencia, Argentina 2008
Screenplay and Direction
Crónica de un desayuno, Mexico 1999
Screenplay
Ariel Award from the Mexican Academy of Film for the screenplay
Laberinto Mortal, Argentina, 1989
Screenplay and Direction
DOCUMENTARY FILMS (SELECTION)
Guachos de la calle. Memorias del desarraigo, Argentina 2015
Screenplay and Direction
Curapaligüe. Memorias del desierto, Argentina 2010
Screenplay, Production and Direction
Canción de Mariano, Argentina 2005
Screenplay and Direction
¿Y Bonino?, Argentina 2002
Direction
TV-SERIES (SELECTION)
Canción Urgente, Argentina 2012
Screenplay, Production and Direction
Cordobesas y cordobeses del Bicentenario, Argentina 2010
Screenplay and Direction
THEATRE (SELECTION)
Chantecler Chantecler, Argentina 2003
authorship
Ahí vienen los chilangos, Mexico 1986
Authorship and Direction