KamchatkaMarcelo Figueras
Marcelo Figueras was born in Buenos Aires in 1962 where he now lives, having spent many years in Barcelona. He is a writer, filmmaker and journalist and has interviewed Madonna, Julia Roberts, Mick Jagger, Paul McCartney, Woody Allen, Arthur Miller and Martin Scorsese, amongst others. He has also previously worked as war journalist and singer, and used to write for the literary blog El Boomeran(g).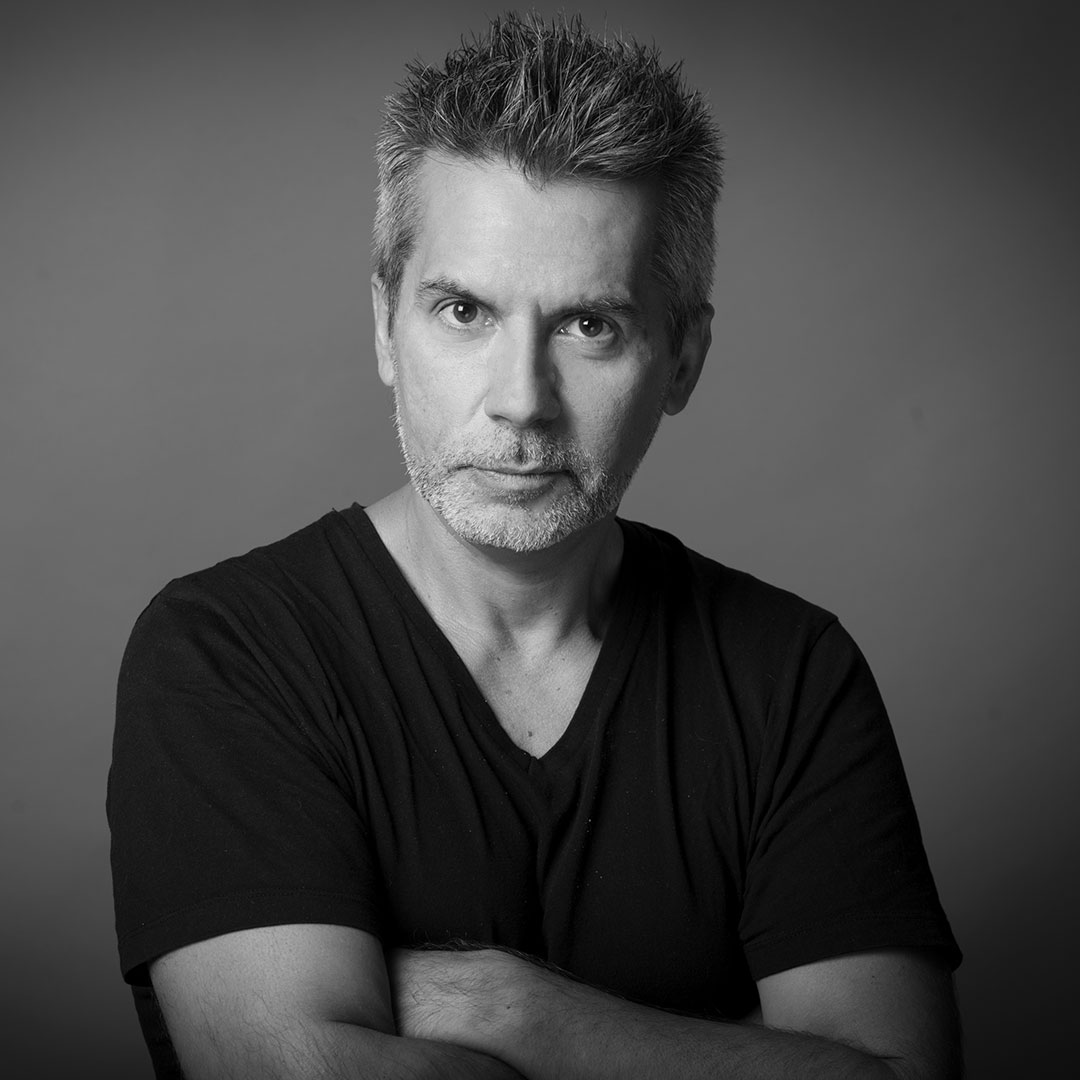 © Alejandra López
Marcelo Figueras's new novel All Demons Are Here ("Todos los demonios están aquí") is a fascinating story that combines narrative talent with some real events in recent Argentinian history. Tomás Pons is a histrionic psychiatrist, popular among his colleagues at the Alvear Hospital. Recently separated from the mother of his only child, with more outgoings than income and little prospect of improvement, he receives an offer he can't refuse: a senior position at a private clinic he has never heard of, located on a remote island in the Tigre delta. The clinic is an old, well-kept mansion surrounded by lush vegetation. Patients wander through the garden and there seems to be a harmony, an unearthly tranquillity. Little by little, Pons begins to notice strange movements and witnesses extreme situations that are resolved with unusual violence. He also discovers inscriptions from Dante's Divine Comedy on the walls. Questions are piling up: Who really owns the hospital? Why do they withhold information about the patients? What is the role of the beautiful Sophía, who seems to know all the institution's secrets? With a devilish plot, the new novel by Marcelo Figueras is a fascinating literary adventure that blurs the boundaries between reality and fantasy.
In The Black Heart of Crime ("El negro corazón del crimen"), Figueras devotes himself to the Argentinean cult author of Irish descent Rodolfo Walsh (1927-1977), a true icon of Latin American literature. He reconstructs those months of investigation during which Walsh's most emblematic book, Operation Massacre ("Operación Masacre"), was born. But he also narrates the transformation of that young man into the Rodolfo Walsh we know today: the writer committed to his time, with politics understood as the defence of the weak and oppressed, and journalism that tells what not everyone wants to hear and to know.
Buenos Aires, 1956. A heinous crime pushes a fiction writer to become a detective. That decision puts an end to the life he had lived until then: it turns him into a fugitive, drives him into the arms of a forbidden romance, questions everything he believes in and puts him face-to-face with death.
The boundaries between fiction and reality are blurred, as in Figueras's novel. Because that terrible crime existed. And the writer-detective, too. In 1956 he was twenty-nine years old and began to call himself Rodolfo J. Walsh.
Operation Massacre is recognized as one of the foundational pieces of investigative journalism, a work of non-fiction literature, written 9 years before In Cold Blood by Truman Capote.
Quotes
The Black Heart of Crime
Marcelo Figueras's novel The King of Thorns ("El rey de los espinos") is a fast-paced adventure novel that crosses the limits of the fantasy and science fiction genres. In 2019, a famous Argentine comic writer is killed by the Secret State Police. To the young gravedigger Milo's amazement, at the funeral he recognizes four of the author's characters, each apparently arising from another world and time. Together with Milo and his best friend Baba, the four try to find the author's last unpublished manuscript, where all of them are supposed to meet for the first time. Did the author bring them all together in order to be resurrected? And what role is played by the author's daughters, who fought against the dictatorial regime and disappeared without a trace? With strong and unique characters like these, Figueras develops an enthralling story that has more in common with our real world than we might think at first glance.
In Kamchatka, Marcelo Figueras tells the moving story of ten-year-old Harry whose parents are politically persecuted in the heat of 1980s Argentina. They take him to a house in the country, pretending to play a game and bravely trying to face a life deprived of everything they have known so far. In an attempt to escape a world gone mad, Harry seeks consolation in his imagination. In the end, though, all their precautions cannot save his parents… With simple but beautiful language and subliminal humour, Figueras draws the reader into the adolescent's world.
The Warm-up Battle ("La batalla del calentamiento") is a fairy tale-like story full of humour and spooky suspense. Pat and her daughter Miranda have been moving around until they meet Teo, who immediately falls in love with the beautiful Pat. But the three are by no means ordinary people: Miranda has magical powers, and Teo is a giant. And what exactly has Pat been running from? Did Miranda's father really die as she claims?
"As silent as a fish," they say of people who cannot or will not talk for whatever reason. And the protagonists of Marcelo Figuera's latest work move through the novel like fish in an Aquarium: constrained in the prison of their own speechlessness. One of them is Ulises Rosso, who sets out for Israel to look for his children, which his wife has taken away from him. He feels like a monster who destroys all relationships, yet he is powerless to change his situation. Arrived in a country where he is taken for a Palestinian because of his skin colour and treated accordingly, Ulises meets the artist Irit Rosenblum  and falls in love. Her soul too has been caught up in a cocoon since she lost her husband in an Intifada attack. The two of them have no language in common, and yet they understand one another.
Parallel to this story we follow Miriam and David, a couple who spent years trying for a child, only to lose their baby after a premature birth. She withdraws into a world of fish, which swim around like her "fish child" in its amniotic fluid. The couple are drawn to the local aquarium over and over again – a habit that David keeps up even after his wife's death, as a way to feel close to her.
And finally, the child Danny plays a role. Irit takes him in after he is found on the street. He plays dumb, rejects any physical contact and his only communication is through drawings, usually of fish. That gives Irit the idea of taking Danny to the aquarium – where they meet David.
Like in a play driven along in acts by the individual characters, like in a waltz in three tempos, Figueras has written a novel as dramatic as it is accomplished. He sketches out his character's inability, regardless of their sex, age or cultural origin, to express themselves in words, yet without refusing communication and loving understanding in itself.
A wonderful book, dramatic, moving, scarred by pain and loss, complex and intense, yet beyond the unhappy end it has a much more important message: that of hope!
NOVELS
All Demons Are Here ("Todos los demonios están aquí")
Buenos Aires: Alfaguara 2021, 432 p.
The Black Heart of Crime ("El negro corazón del crimen")
Buenos Aires: Alfaguara 2017, 416 p.
German: Nagel & Kimche 2018
The King of Thorns ("El rey de los espinos")
(with illustrations by Riki Blanco)
Madrid: Suma de Letras 2014, 840 p.
Italy: L'Asino D'Oro 2019
Aquarium
Buenos Aires: Alfaguara 2009, Madrid: Alfaguara 2011, 324 p.
Italy: L'Asino d'Oro 2015
The Warm-up Battle ("La batalla del calentamiento")
Buenos Aires: Alfaguara 2006, Madrid: Alfaguara 2007, 544 p.
German: Nagel & Kimche 2008, dtv 2010 · The Netherlands: Signatuur 2009
Kamchatka
Madrid: Alfaguara 2003, 336 p.
Premio Scanno Italy 2014
Best screenplay at the Havana Film Festival 2003
France: Éditions du Panamá 2007 · German: Nagel & Kimche 2006, pb dtv 2008 · Israel: Yedioth 2012 · Italy: L'Asino d'Oro 2014 · Netherlands: Signatuur 2007 · Poland: Muza 2005 · Romania: Allfa 2013 · Russia: Inostranka 2007 · Serbia: Dereta · Turkey: Dogan 2014 · UK: Atlantic 2010 · US: Grove Atlantic 2011
The Time Spy ("El espía del tiempo")
Madrid: Alfaguara 2002, 312 p.
France: Phébus 2004, Libella 2011 · German: Nagel & Kimche 2010 · Italy: L'Asino D'Oro · Poland: Muza 2005
El muchacho peronista
Buenos Aires: Planeta 1992, 285 p.
SHORT PROSE
El año que viví en peligro
Madrid: Alfaguara 2007, 280 p.
(texts written for the blog El Boomeran(g))
SCREENPLAYS
El negro corazón del crimen
screenplay forthcoming
El espía del tiempo
to be adapted in Spain
Las viudas de los jueves, 2009
Directed by Marcelo Piñeyro
Rosario Tijeras, 2005
Directed by Emilio Maillé
Nominated for the Goya Prize and for the Silver Ariel Award 2006
Peligrosa obsesión, 2004
Directed by Raúl Rodríguez Peila
Kamchatka, 2002
Directed by Marcelo Piñeyro
Best screenplay at the Havana Film Festival 2003
Argentina's official submission for the 2002 Oscar Awards
Plata quemada, 2000
Directed by Marcelo Piñeyro
Goya Prize for the Best Spanish Language Foreign Film 2001
Selected by L.A.Times as one of the Best 10 Films of the Year 2000
FOR YOUNG READERS
Gus Weller rompe el molde
Madrid: Alfaguara 2006, 157 p.