Isabel Baboun Garib was born in Santiago de Chile in 1984. She is a writer and actor. She received a PhD in Latin American literature at the University of California, and a Masters in creative writing in Spanish at New York University. In Cuba she took the "Advanced Movie Script" course at the EICTV (International School of Cinema and Television). She has also worked as a radio broadcaster in Chile and the USA and published literary criticism. As a storyteller, she was a finalist in the "Paula" short story competition, received a mention in the Gabriela Mistral Literary Games competition in the Unpublished Novel category, and won the Teresa Hamel short story competition in 2019. She currently teaches courses in literature, drama and oral expression in Santiago, and she also gives literary workshops.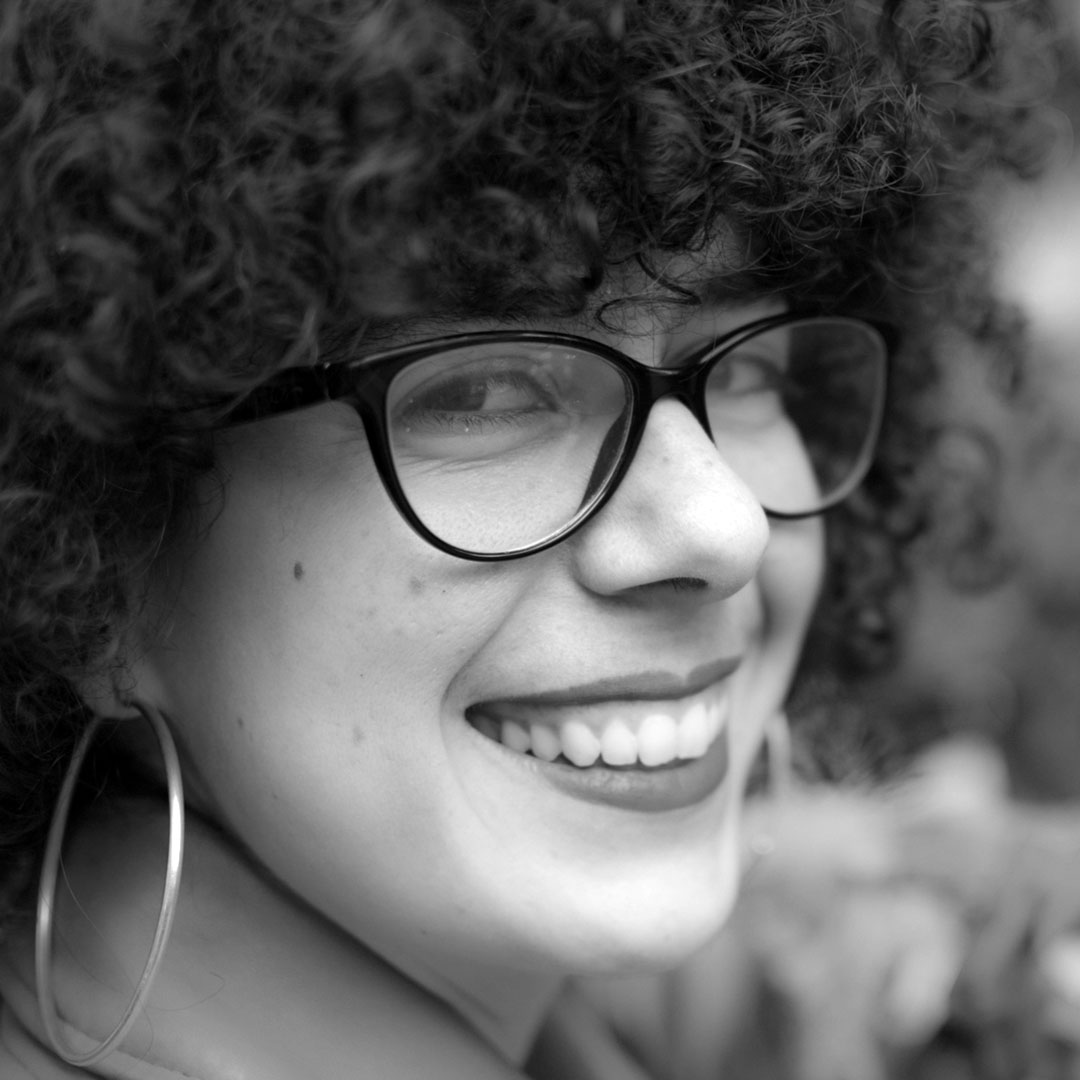 © Álvaro Paz Penna
In her new novel The Thai Woman ("La tailandesa"), Baboun celebrates the fierce assertiveness of a young woman in contemporary Chile. The narrator Diana, who teaches drama at her former school, wants to leave her previous life behind. The trigger is a confession from her husband, who cheated on her with his own mother. The occasion is her high school's annual ceremony, where she is to perform a theatrical monologue about the woman. Diana has always been in the shadow of her supposed best friend Nancy, the starlet of a TV series, and has often taken care of Nancy's son Moisés. But now her moment has come: It is no longer enough for her to tame her rage at Thai boxing. She seeks scandal, the big reckoning, and provokes her dismissal. Diana reckons with the role of women as vessels of childbirth since antiquity and identifies with the husband-killer Clytemnestra: "… we women are the beasts."
Isabel Baboun presents a strong piece of literature, a feminist manifesto of archaic force, at the highest level linguistically and never entirely free of self-irony.
The novel Kid ("Cría") focuses on the relationship between the narrator Zina and her parents, whose influence she believes she has escaped from in recent years. Zina lives in a small town in southern Chile with Joan, an older American woman, while she pretends to her parents that she is based in California. Her father has repeatedly beaten his wife and daughter and bullied them, and her mother, otherwise self-confident and fun-loving, has never managed to free herself from this situation. When she asks Zina to come home urgently because her father has to undergo heart surgery and could die, Joan encourages Zina to go along with the request, but not to regard it as a return home as her mother would like, but merely as a temporary visit. Zina agrees, but feels an anxiety settle on her chest, a shadow that reminds her of the gloom of her parents' home. When Zina arrives in Santiago, she is caught up in the margins of the social unrest that shakes Chile in autumn 2019, in particular its capital city after the brutal deployment of security forces on 18 October. These events reflect her father's violence, from which there also seems to be little escape. Her parents' influence is revealed to be fully intact when her father's heart surgery leads to complications that require a partial lung transplant. Ever the good daughter, Zina follows her mother's pleas to help her father, and her spirit of resistance only stirs when she is being prepared for her own operation and the anaesthesia begins to take effect…
A Dead Brother and other Stories
Quotes
A Dead Brother and other Stories
NOVELS
The Thai Woman (La tailandesa)
Santiago de Chile: Tusquets (Planeta), 243,000 characters
Kid ("Cría")
Manuscript, 198,000 characters
SHORT STORIES
A Dead Brother and other Stories ("Un hermano muerto y otros relatos")
Santiago de Chile: Cuarto Propio 2018
POETRY
All the Trees ("Todos los árboles")
Santiago de Chile: Libros del Amanecer 2015
A Room a Name ("Un cuarto un nombre")
New York: Pen Press 2012
PARTICIPATION IN ANTHOLOGIES
Yalaá
Revista literaria Buensalvaje, España 2016
About the Fever and a Carpet ("Sobre la fiebre y una alfombra")
Revista literaria Grifo, número 30. Chile 2015
El Pablo
The Seasons of the Night ("Las estaciones de la noche")
Editorial Diego Portales, Chile 2013
From the Inside ("De Interior")
Hispanic Grandmothers, from Memory and Remembrance
("Abuelas Hispanas, desde la memoria y el recuerdo")
Editorial Torremozas España 2012